The dispute between film studio and estate of the fantasy author ends 'amicably'.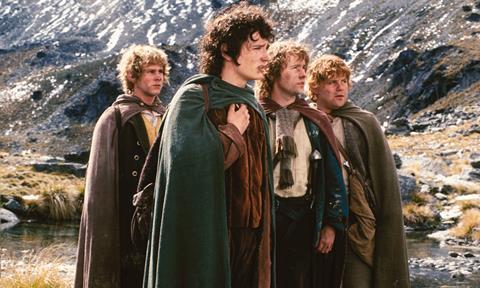 Warner Bros has settled its five-year legal battle with the estate of The Lord Of The Rings and The Hobbit author J.R.R. Tolkien and his publisher.
The breakthrough came in a legal filing in Los Angeles on Friday (June 30) that both sides said was amicable and stemmed from an $80m lawsuit brought by the estate and publisher HarperCollins in 2012.
The plaintiffs alleged the studio, subsidiary New Line and rights holder Saul Zaentz Co. overstepped their authority and were in breach of copyright and contract.
At issue was the claim that an agreement going back several decades entitled the defendants to create merchandise based on The Hobbit and The Lord Of The Rings books, but not certain exploitations that came to include online games.
Around the time when Warner Bros was preparing to launch The Hobbit in cinemas, the estate filed suit when it got wind of plans for an online slot game based on the Lord Of The Rings finale, The Fellowship Of The Ring.
The studio countersued, saying online games and digital exploitation were a customary part of its operation.
A Warner Bros spokesperson said on Monday: "The parties are pleased that they have amicably resolved this matter and look forward to working together in the future."
Prior to this suit, New Line and the Tolkien Estate had locked horns over alleged unpaid profits, while the franchise director Peter Jackson had also taken the studio to court over payment issues.
The Lord Of The Rings and The Hobbit trilogies have each amassed approximately $2.9bn worldwide.