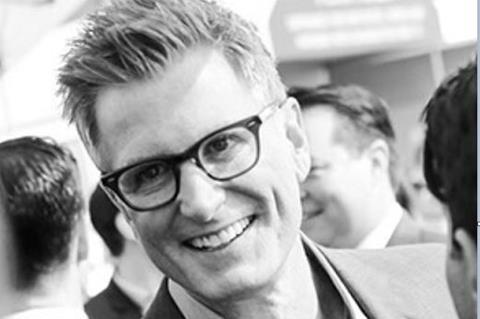 WarnerMedia's streaming service, set to launch in the fourth quarter of 2019, will initially be available only in the US, though an international roll out is anticipated at some unspecified future date.
"You can expect that it will be an international service, but initially we are focused on domestic," said Kevin Reilly, the executive recently named chief creative officer for WarnerMedia, direct-to-consumer.
Though the international market is "very important" for the service, Reilly said he could not give a timetable for an international roll out because the service "first has to succeed here [in the US], so that's why the first focus is on domestic."
Speaking at this week's Television Critics Association (TCA) press tour in Los Angeles, Reilly also revealed original content made specifically for the platform will only start appearing on the service next year.
"We'll begin commissioning early this spring," he said, "then ramping up as we go throughout 2020 and 2021."
The original content will be made by both WarnerMedia companies and outside producers and include programming aimed at a variety of demographics.
Reilly, who is also chief creative officer for Turner Entertainment as well as president of Turner networks TBS and TNT, gave the TCA a broad stroke portrait of the WarnerMedia service, which will enter the streaming marketplace currently dominated by Netflix, Amazon and Hulu around the same time as other new services from Disney, NBCUniversal and, perhaps, Apple.
The as -yet- unnamed Warner service will use content from HBO, Looney Tunes, DC, New Line and other parts of the 42,000-hour Warner library to cater to a broad audience of children and families, teens and adults, Reilly said.
Reilly explained Warner Bros will use a "dynamic windowing" strategy of "putting the right product on the right platform at the right time. It increases our flexibility as we balance the immediacy of licensing revenue with the charge to meet our target audiences' content desires."
He added "crown jewels" of the Warner library such as comedy series Friends – recently licensed to Netflix until the end of this year - "will ultimately end up on the new [WarnerMedia] service. For the most part sharing destination assets like that is not a good model. My belief is they should be exclusive on the service."
Reilly avoided discussing how the streaming service will be packaged or priced, but said Warner will get a head start on launching the service by marketing it to HBO's more than 50m US subscribers. "We are not starting from a standstill," he said.
Reilly insisted the fast growing streaming business is "not a zero-sum game" and that with consumers looking to add to their streaming options there will be room for a number of different kinds of service to succeed.
Asked whether the launch of the WarnerMedia service was designed to stop the streaming business being dominated by its present biggest player, Reilly insisted: "It's not a defensive move against Netflix. Clearly this kind of platform is getting adopted at a very notable rate. We should be in that business. We're not getting out of other businesses…we're doing it to round out our portfolio and create another access point. We don't need to beat Netflix, we just need and desire to be a differentiated alternative."