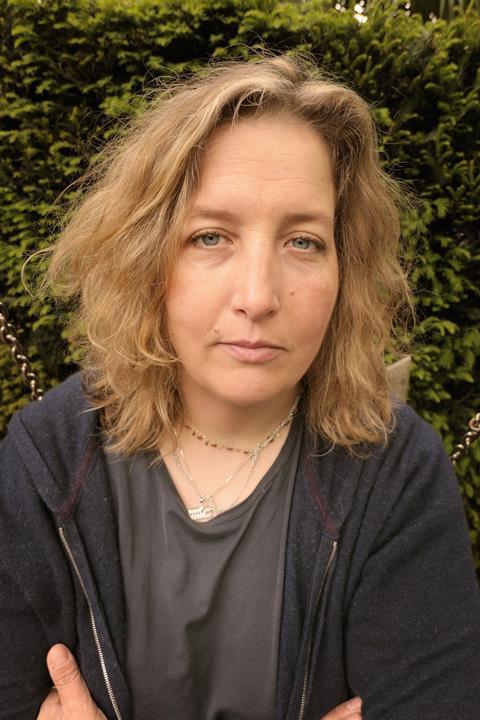 Executives from UK producers Warp Films and Fulwell 73, and Ireland's Element Cinemas, are among the 20 selected for the 2020 edition of the National Film and TV School's 2020 Inside Pictures business training and leadership skills development programme.
The scheme has chosen 20 participants representing 13 territories, from sectors including acquisitions, development, production, sales, distribution, finance, marketing, publicity, exhibition, legal and business affairs.
Scroll down for the full list of participants
This year's industry mentor is BBC Films director Rose Garnett, who was previously head of creative at Film4.
The participants have all been chosen for demonstrating a firm commitment to the European film industry.
Among them are Peter Balm, head of business affairs at the UK's Warp Films. The company's recent productions include the film version of hit musical Everybody's Talking About Jamie, and TV series Little Birds for Sky.
Development producer Adam Cohen of the UK's Fulwell 73 is also chosen. The company has produced recent sports documentaries I Am Bolt and Busby, and will be working with Sony Pictures' subsidiary Columbia Pictures on Kay Cannon's Cinderella.
Charlene Lydon is head of programming at Ireland's Element Cinemas. The exhibitor is part of Element Pictures, and operates the Light House Cinema in Dublin and the Pálás cinema in Galway.
With the UK still currently in lockdown due to coronavirus, the scheme will take place as a series of online modules, interactive sessions with European and US industry executives, and tailored sessions.
"This year's participants are embarking on this outstanding programme at a moment when our industry is confronting a situation the like of which we've never known," said Garnett. "With learning and insight from industry leaders across the world, I hope this cohort will be empowered to play key roles in our common goal of ensuring the business of cinema and the art of film are vital and vibrant in the lives of audiences everywhere for many years to come."
"The forthcoming 17th cycle of Inside Pictures will be like no other before it but its unique remit remains the same and has never been more pertinent in these challenging times," said Jon Wardle, NFTS director. "Audience appetite for content is increasing exponentially and this year's group of outstanding participants will be at the forefront of navigating the screen industries through the choppy waters ahead."
The programme is supported by the Creative Europe Media Programme as the majority funder, and ScreenSkills, as part of the Future Film Skills programme.
Inside Pictures 2020 participants
Samantha Allwinton – senior investment associate, Ingenious Media, British / Australian (based in UK)
Peter Balm – head of business affairs, Warp Films, British
Emilie Barra – marketing manager, Signature Entertainment, French (based in UK)
David Canelo – producer, Indomable Pictures, Spanish
Adam Cohen – development producer, Fulwell 73, British
Mark van Eeuwen – executive producer, Levitate Film, Dutch
Kate Glover –producer, Never Sleep, Australian (based in UK)
Emily Gotto - global acquisitions and co-productions director, AMC Networks' Shudder, Irish (based in the UK)
Arno Hazebroek – COO / producer, Sampsonic Media, Dutch (based in Canada)
Debra Liang – head of sales, LevelK, Australian (based in Denmark)
Charlene Lydon – head of programming, Element Cinemas, Irish
Katrin Kissa – producer / CEO, Homeless Bob Production, Estonian
Kuba Kosma – producer, Serce, Polish
Rusta Mizani – head of business affairs, augenschein Filmproduktion GmbH, German
Bianca Obermaier - head of acquisitions, Weltkino Filmverleih GmbH, German
Laura Pettitt – film publicist, Untitled Communications, British
Dries Phlypo – managing partner / Producer, A Private View, Belgian
Ulrich Schwarz – producer and head of production, Rise Pictures, German
Marleen Slot – producer, Viking Film / Holy Motion, Dutch
Ioanna Stais – head of sales and acquisitions, Heretic Outreach, Greek / French (based in Greece)