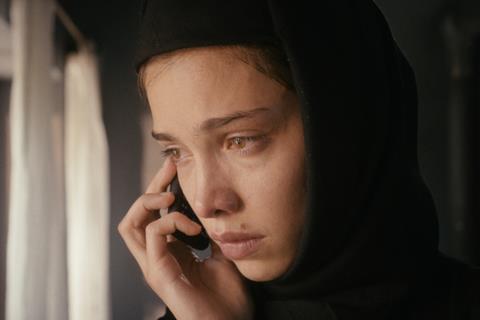 Romanian director Bogdan George Apetri's Miracle won the grand prix of Poland's Warsaw Film Festival, whic comes with a cash prize of 100,000 Polish zloty ($25,297).
Miracle premiered in the Horizons strand of last month's Venice Film Festival and is the second work in a planned trilogy set in Apetri's hometown of Piatra Neamt near Romania's border with Ukraine. Paris-based Memento International is handling world sales.
Warsaw's international competition's jury, which included festival directors Sitora Alieva and Igor Soukmanov and German producer Peter Rommel, gave the award for best director to Mexico's Rodrigo Plá and Laura Santullo for The Other Tom. The special jury award was presented to Russia's Dmitry Davydov and Stepan Burnashev for their seven-part anthology Yt which had its world premiere in Warsaw and also received a special mention from the NETPAC jury.
The 1-2 Competition for first and second features was won by Blerta Basholli Sundance award winner Hive, with a special mention going to Israeli filmmaker Orit Fouks Rotem Cinema Sabaya.
Rotem's drama, revolving around a video workshop attended by women from both sides of the Middle East conflict, also took home the NETPAC jury's main award.
Other awards included the Free Spirit Competition's award, to Queena Li's Bipolar; the FIPRESCI Prize for best debut from Eastern Europe to Luàna Bajrami's The Hill Where Lionesses Roar; and the Ecumenical Jury's Award for Bujar Alimani's The Albanian Virgin.
The Warsaw Film Festival took place from October 8-17.