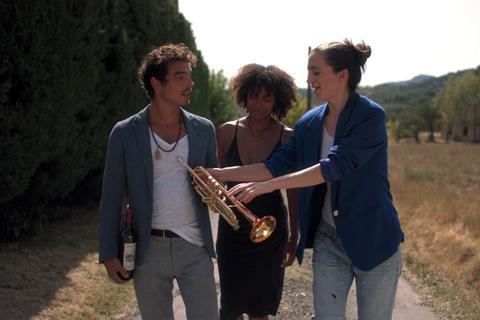 Montreal-based sales company WaZabi Films has bulked up its virtual Cannes sales slate for next month, picking up international rights to Sundance NEXT audience award winner Ma Belle, My Beauty.
Marion Hill's USA-France drama was also a SXSW selection and tells of old passions and jealousies that are reignited in the south of France between two women who were formerly polyamorous lovers.
Idella Johnson, Hannah Pepper, Lucien Guignard, and Sivan Noam Shimon star. Producers are Ben Matheny, Kelsey Scult, and Hill.
Good Deed Entertainment will release the film in the US in August. LevelFILM has Canadian rights and also releases the film in August.
"Ma Belle, My Beauty is a beautiful and romantic story that audiences have responded to with passion and excitement," said WaZabi co-president Anick Poirier.
"We are excited to share the film with buyers at the June Cannes Film Festival markets", added WaZabi co-president Lorne Price.
"We are very humbled by the loving reception our film has received at home, and we could not be more thrilled to partner with the WaZabi team, full of expertise and passion for the film, as we bring 'Ma Belle' to our international audiences," said the producers.
WaZabi's Cannes sales roster includes Julien Knafo's upcoming Fantasia International Film Festival opener and "zom-com" Brain Freeze, produced by Barbara Shrier.