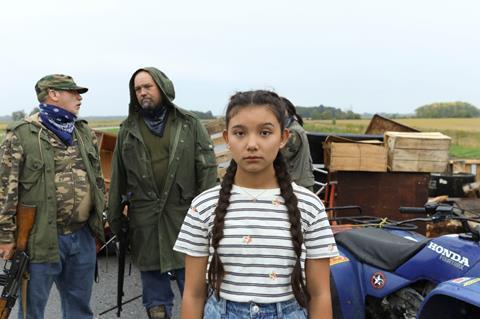 Montreal-based WaZabi Films has picked up worldwide sales rights excluding Canada to Tracey Deer's feature debut Beans, which will premiere in TIFF Next Wave Discovery section next month.
Beans is inspired by true events and centres on a young Mohawk girl who comes of age during the 1990 Oka Crisis armed stand-off over land rights.
Straddling childhood and adolescence, the youngster struggles to build her own identity amid the chaos of the uprising and a world that views her as different.
"Beans is a very timely film," said WaZabi co-presidents Anick Poirier and Lorne Price. "We are excited to share Tracey's voice with the world. The spirit of the film aligns with the diverse voices we are hearing standing up for what is right."
EMA's Anne-Marie Gélinas produced the film and Mongrel Media will distribute in Canada.
Deer, who has directed documentaries and TV series, wrote the screenplay with Meredith Vuchnich. "Even though Beans takes place in the early '90s, its universal message can still be heard loud and clear across the world today. I made the film to inspire, to open hearts and minds, and to give a voice to people that feel unheard," she said.
"I'm immensely grateful for WaZabi's support and their belief in Beans, and I look forward to collaborating with Anick and Lorne in sharing this story with an international audience."
Heading into Toronto, WaZabi has further boosted its line-up with Benoit Pilon's French-Canadian amateur archaeology drama The Vinland Club from producer Chantal Lafleur.