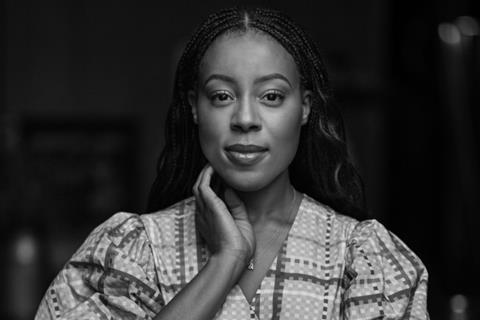 Veteran executive and producer Alana Mayo has joined Orion Pictures as president as the relaunched label pivots towards focusing exclusively on underrepresented voices.
Mayo becomes one of the very few female black executives in Hollywood to head a studio division. Last year Nicole Brown took over as EVP of TRiStar in charge of deveopment and production following the departure of Hannah Minghella.
The Orion Pictures move comes as John Hegeman and his team are departing the company. Hegeman was appointed Orion Pictures president in late 2017.
Mayo, a former vice-president of production at Paramount, most recently served as head of production and development at Michael B. Jordan's Outlier Society and spearheaded with Jordan a push to create opportunities for more equitable hiring in Hollywood.
Her efforts included the launch of the company-wide inclusion policy and, in partnership with WarnerMedia, ensured Civil Rights drama Just Mercy was the first film made under the initiative.
MGM will handle global distribution, and United Artists Releasing will market and distribute films under the Orion Pictures label in the US as part of the studio's joint theatrical distribution venture.
Mayo said the industry was at "an exciting and critical tipping point" and added that Orion "embraces and furthers the seismic shift happening in entertainment and culture" and backed "filmmakers and content that authentically reflect the world in which we live".
MGM film group chairman Michael De Luca and film group president Pam Abdy said the move was designed to "elevate and empower the many voices whose stories deserve to be told".
They added, "As a company dedicated to entertaining audiences across the world, MGM is committed to increasing access for all people of colour, women, the LGBTQ+ community, individuals with disabilities and other historically marginalised groups as a moral and business imperative."
At Outlier, Mayo oversaw a slate that included Paramount's Without Remorse, fantasy novel adaptation Black Leopard, and Second World War action drama The Liberators.
At Paramount pictures she worked on films including A Quiet Place, Annihilation, and Fences. Her career credits include VP and head of original development at Vimeo.
The internal memo from De Luca and Abdy regarding Hegeman appears below:
Team MGM,
We are writing today to share the news that John Hegeman will be stepping down from his current role at Orion Pictures in early October, following the opening of Bill & Ted Face The Music and other Orion releases from the label's current line-up of films.
In addition, the team that has supported John over the last 3 years will also be exiting out of their positions at the same time.
We are very thankful to John and his team for all their great efforts on behalf of MGM, and for shepherding of all Orion's films over these last few years. We know you will join us in wishing them well as they enter the next phase of their careers.
Mike & Pam