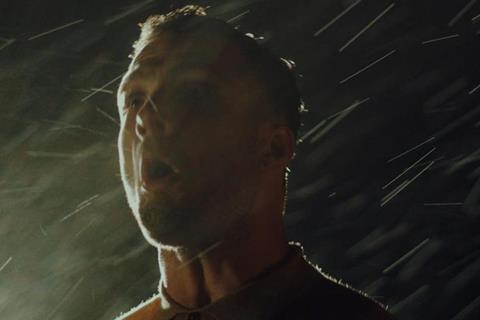 Montreal-based WaZabi Films has come on board to represent worldwide sales on Antonia Campbell-Hughes's SXSW premiere It Is In Us All and will start talks with EFM buyers.
Campbell-Hughes wrote and also has a role in the Irish film starring Cosmo Jarvis from Peaky Blinders and The Evening Hour about a formidable man who cares for nothing and is forced to confront his self-destructive nature when a violent car crash involving a sexually charged boy challenges him to face his truth.
Claes Bang (The Square) and newcomer Rhys Mannion round out the key cast on Campbell-Hughes's feature directorial debut financed by Screen Ireland. Emma Foley and Tamryn Reinecke of Pale Rebel Productions served as producers and the executive producer is Conor Barry of Savage Productions.
It Is In Us All will receive its world premiere at SXSW in the Narrative Feature Competition.
"This has been a process of so many years of learning and experience on the film sets of artistic creators – a decade long curation," said Campbell-Hughes. "I have so many people to thank. All the cast and crew who helped bring this to be, in the oddest of years. Heroics #sxswfilmfestival [sic]."
"It Is In Us All is an eerily intriguing story that sparks curiosity and exploration," added WaZabi Films co-president Anick Poirier, who made the announcement on Thursday (3) alongside co-president Lorne Price. "The setting is beautiful."
Foley added, "We are beyond proud to have Antonia's vision be introduced by WaZabi at EFM. This was a true baptism of fire for us all, and we are delighted that the artistry of the incredible talents behind the film will be showcased to the world."
WaZabi Films will also be selling Ken Scott's latest film Goodbye Happiness and Luc Picard's mafia thriller Confessions Of A Hitman.