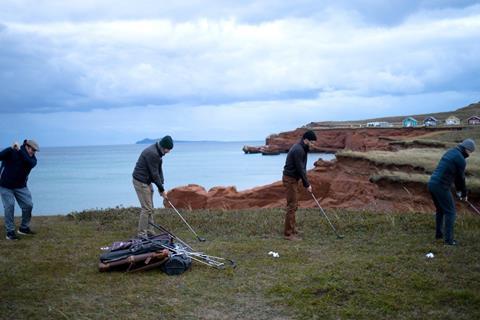 Montreal's WaZabi Films has secured worldwide rights to Starbuck director Ken Scott's comedy Goodbye Happiness (Au Revoir La Bonheur) which goes on release in Quebec this weekend.
Co-presidents Anick Poirier and Lorne Price have launched talks with buyers in the run-up to February's EFM in Berlin.
Scott also wrote the screenplay to Goodbye Happiness, which follows four brothers very much at odds who congregate for one final week at their summer house to commemorate their father's death.
As they bid their last goodbyes the brothers revisit past joys and hardships as each struggles to find meaning in their lives. Francois Arnaud and Antoine Bertrand lead the ensemble cast.
Les Films Opale hold all Canadian rights and will release Goodbye Happiness theatrically in Quebec. The film will receive its international premiere in competition at the international comedy film festival L'Alpe D'Huez in France in January.
Scott wrote and directed Starbuck as well as the Hollywood remake Delivery Man starring Vince Vaughn, and went on to direct the comedy Unfinished Business also starring Vaughn. Scott's directing and writing credits most recently include 2018 release The Extraordinary Journey Of The Fakir.
Producer Christian Larouche said, "The film is highly anticipated in Quebec and I am excited for WaZabi to be on board to bring this charming film to the world."
WaZabi's Poirier added, "We are excited to bring Ken Scott's hilarious and charming film to the world. We are certain that audiences everywhere will relate and embrace Goodbye Happiness."