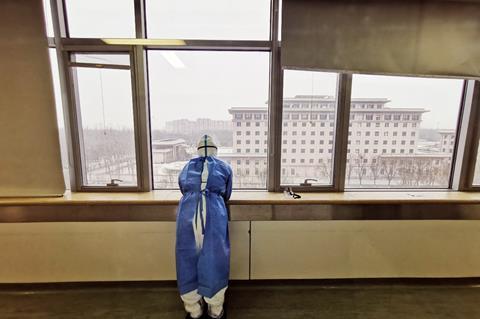 Montreal-based WaZabi Films has picked up international rights to Yung Chang's Hot Docs entry and Oscar-qualifying Wuhan Wuhan ahead of the virtual Cannes market.
Chang, whose credits include Up The Yangtze, China Heavyweight, and Fruit Hunters, trains his sights on citizens and frontline workers as they battle an invisible killer at the peak of the pandemic lockdown in Wuhan city in February and March 2020.
Diane Moy Quan and Donna Gigliotti produced alongside Starlight Media founder Peter Luo, while Donnie Yen handled executive producer duties.
30West represents North American rights to the documentary, which recently qualified for the Academy Awards by winning best international feature at Doc Edge in New Zealand. It also won the 2021 MSPIFF documentary competition in Minneapolis St. Paul.
"Wuhan Wuhan is an intimate look at real people and how their lives have been impacted by this recent change in the way of life. The access that the film is able is achieve is astonishing," said WaZabi co-president Anick Poirier.
Co-president Lorne Price added, "We are able to experience the situation on the ground through people and their concerns and anxieties. Unlike a lot of the news suggested, Wuhan is not a place where the virus originated but another place in the world where people are struggling and suffering while offering a window of hope."
Chang, currently completing a screenplay for 2015 Sundance lab selection Eggplant, said: "I'm so happy to be working with Anick and Lorne from WaZabi Films, whose taste in cinema is impeccable. I made Wuhan Wuhan as a cinematic portrait of humans working together to survive adversity and to dignify a city of 11 million people whose individual lives show us the universality of our collective pandemic experience."
WaZabi Films will also introduce Sundance Award Winner Ma Belle My Beauty and Hot Docs selection My Tree at the market.