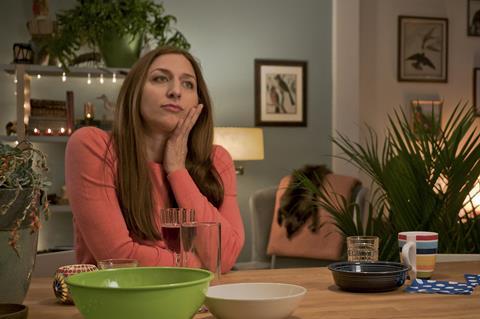 Montreal-based WaZabi Films has picked up worldwide sales rights excluding North America and UK to Andrea Dorfman's "anti" rom-com Spinster starring Chelsea Peretti of Brooklyn Nine Nine.
Vertical Entertainment will release the film from Woods Entertainment, Northeast Films and Shut Up & Colour Pictures in the US and UK, while Game Theory will handle distribution in Canada.
WaZabi will launch talks with buyers immediately on Spinster, which follows Peretti's character Gaby as she is unceremoniously dumped on her 39th birthday and embarks on a dating rampage and discovers that she doesn't have a life.
The cast includes Susan Kent (Trailer Park Boys, Hands That Bind), Nadia Tonen (Mr. D), Jonathan Watton (Murdoch Mysteries), and Amy Groening (Goon, Teen Lust).
Jennifer Deyell wrote the screenplay to Spinster and Bill Niven, Marc Tetreault, Jay Dahl, and William Woods served as producers.
"Spinster is a witty and refreshing anti-rom-com that made us laugh and smile from beginning to end. Something we all need a bit of, right now," said WaZabi co-presidents Anick Poirier and Lorne Price.
"We're thrilled to be working with WaZabi Films on the international sales of Spinster," said Marc Tetreault of Shut Up & Colour Pictures. "In Spinster Chelsea Peretti brings a delightfully fresh twist to the classic rom-com that we hope people will enjoy while sheltering in place."
WaZabi Films' sales slate includes recent Berlin Generation 14plus selection Goddess Of The Fireflies and the upcoming racehorse trainer drama Frankel starring Jeremy Irons.