Drama based on racially-motivated murder to get UK release.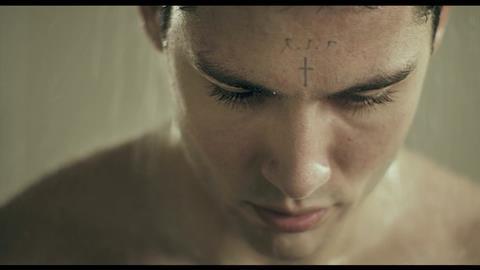 True crime drama We Are Monster is to receive a limited theatrical release in the UK through Shear Entertainment on May 1 and will get a home entertainment release through Metrodome on May 11.
The film received its world premiere at the Edinburgh International Film Festival last June, where it played in competition for the Michael Powell Award.
Director Antony Petrou's drama charts the true story of the murder of a young Asian inmate, Zahid Mubarak, by violent racist Robert Stewart at Feltham Young Offenders Institute in 2000.
Mubarek's death was a national scandal and led to a House of Lords inquiry in 2006, which found a bewildering catalogue of both individual and systemic shortcomings at Feltham, naming and criticising 20 prison officials for failing to take action to prevent the death.
The film is written by and stars Leeshon Alexander with Aymen Hamdouchi co-starring.
Producers are Alexander, Petrou, Unstoppable Entertainment's Noel Clarke, Phil Dore and Jason Maza, and Dean O'Toole.
The film-makers said: "We hope We Are Monster helps to bring the tragic case of Zahid Mubarek and his avoidable murder at the hands of Robert Stewart back into the public consciousness and also help the Mubarek family in finally receiving some measure of justice."