Jason Maza and Noel Clarke produce film based on the murder of Zahid Mubarek at a Young Offenders Institute in 2000.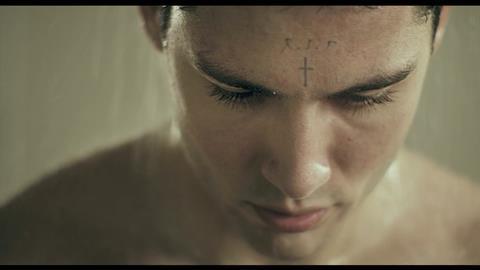 Unstoppable Entertainment and Terra Rossa Films Entertainment have wrapped principal photography on feature film We Are Monster. The picture was shot at Twickenham Studios and on location across London.
Producers are Noel Clarke (4.3.2.1, The Anomaly) and Jason Maza (The Knot, The Hooligan Factory).
We Are Monster is a psychological drama written by and starring Leeshon Alexander as Robert Stewart and also features Aymen Hamdouchi (Zero Dark Thirty), in the role of Zahid Mubarek, and Gethin Anthony (Game of Thrones). The film, which is based on a true story, is directed by Antony Petrou who also produces alongside Leeshon and Dean O'Toole.
The film is based around the pairing of Robert Stewart, a known violent racist, and Zahid Mubarek, a young Asian man convicted of petty theft who was due to be released from Feltham Young Offenders Institute in March 2000. Hours before Mubarek's release, he was murdered by Stewart.
Stewart was given a life setence for murder. In 2006, a public inquiry found the murder could have been prevented.
Phil Dore of Unstoppable Entertainment said: "We are excited to be working with the next generation of UK filmmakers and congratulate Antony and Leeshon on completing their shoot on what is a powerful true story."