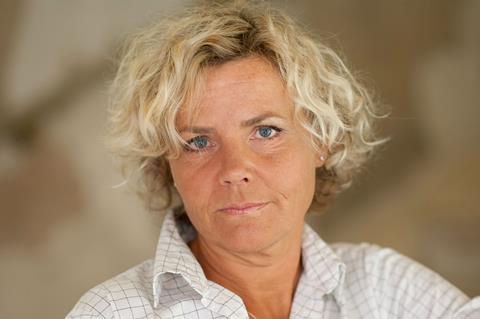 Dame Heather Rabbatts, chair of Time's Up UK, says the incoming verdict in Harvey Weinstein's trial is "not the end" of the equality movement.
"It's not about win or lose," said Rabbatts. "This movement is not going back in the box."
The verdict for Weinstein's rape trial in New York is expected to come any day now after the jury deliberated for four days last week.
Speaking at an in-conversation event titled '50/50 – A Roadmap for the future' at this year's Berlin Film Festival on Sunday (Februay 23), Rabbatts reminded a packed-out room that charges of rape and sexual assault have also been brought against Weinstein in LA.
She described the recent lack of diversity in the Bafta nominations as "very disappointing", adding "what that lands on is who is making decisions of what 'good' looks like."
On increasing equality, Anna Serner, CEO of the Swedish Film Institute, said "quick fixes won't happen", and that some in Sweden think the SFI's work for equality "is minimising what white men are able to talk about."
Delphyne Besse, co-president of France's Collectif 50/50, expressed anger towards the Venice Film Festival, which has committed to the 50/50 representation metric but included only three women directors in Competition in the last 2 years. "We are not using the same way of reading things," said Besse. "It's outrageous, clearly they're not making any effort."
The panel was hosted by Wendy Mitchell, contributing editor at Screen International.