EXCLUSIVE: Dogwoof nabs Nick Broomfield feature set to premiere at Tribeca next month.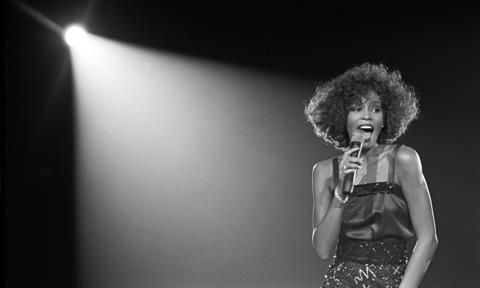 Whitney Houston documentary Whitney: Can I Be Me has been picked up by UK documentary specialists Dogwoof for release in early summer 2017.
Co-directed by Nick Broomfield and Rudi Dolezal, the film is set to have its world premiere at New York's Tribeca Film Festival next month.
Featuring new footage and live recordings, the documentary chronicles the life of American pop princess Houston, one of the best-selling artists of all time, who died suddenly at the age of 48 in 2012.
Alongside her glittering music career, she also had roles in films including The Bodyguard and The Preacher's Wife.
Dogwoof struck the deal with US outfit Content Media, which is representing world sales.
Broomfield's Lafayette Films produced the feature with Marc Hoeferlin. Executive producers were John Battsek, Shani Hinton, Charles Finch, Ben Silverman and Patrick Holland.
US TV network Showtime holds North American distribution rights and co-financed with UK broadcaster BBC Two, which holds UK TV rights.
Oli Harbottle, Dogwoof's head of distribution, commented: "It is great to be adding Nick Broomfield to the list of directors who Dogwoof have worked with.
"He continues to be one of the pre-eminent filmmakers in the documentary space and in Whitney: Can I Be Me, he has unearthed some fantastic unseen archive footage to offer a fascinating insight into Whitney Houston's life.
Elsewhere, a rival Whitney Houston documentary is being produced by Kevin Macdonald with UK outfit Altitude. That project is currently in production and Miramax has taken US rights.