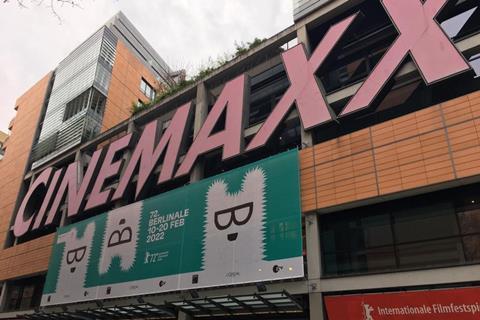 International PR teams at the Berlinale are facing higher costs and scheduling complications as they juggle a shorter festival and less press and critics in town than usual.
"While I'm quite happy with the festival shaving off a few days, that has meant there's more of a crush over the opening weekend," said Jonathan Rutter, director of film at London-based Premier PR, which is repping seven titles in Official Selection, including Ursula Meier's The Line in Competition.
"We've had to bring in extra staff so that we can give each title the manpower it needs," said Rutter which "ends up costing us more in flights, transfers and accommodation."
For Silke Lehmann of Germany's Greenhouse PR, a "tight" schedule for many press has meant they can't "spontaneously" take on new films or assignments. Screeners are "the best option" for solving the crush, she said - "if people can only watch films in festival screenings, it may get more difficult than ever."
Matthew Sanders of PR firm International Rescue is making a 24-hour flying visit tomorrow (Friday) for Andrew Dominik's This Much I Know To Be True – far shorter than the two weeks Sanders would typically spend in Berlin.
"The festival is what we're doing beforehand as much as what we'll now do on the ground," said Sanders. "My interview schedule for Andrew is all done."
"The compressed festival definitely puts pressure on people," said Michael Arnon of Berlin-based Wolf. He says his team is using experience at previous Covid-era festivals to develop a "more targeted, better organised" approach.
Rutter isn't anticipating problems with getting talent in town and pointed out the festival takes over responsibility for talent Covid tests on the premiere day. But he is less impressed with some press conferences being scheduled for 19.30. "I hope we're not going to be faced with empty rooms."
Press coverage
Sylvia Müller, managing director of German PR specialists mm filmpresse, says a "shortening of cultural coverage" overall in the media has hurt the smaller films substantially. "Media interest is still on a high level, but with a tendency to focus on Competition and star-related titles," said Müller. "It is getting even more difficult to create publicity for films in the side sections."
Sanders noted the specific titles in Official Selection can also impact attendance numbers. "Berlin is not as star-studded as it used to be; if journalists don't have the big names, they can't sell their pieces."