EXCLUSIVE: The Lesson [pictured], Eva Braun, Golden Kingdom find distributors.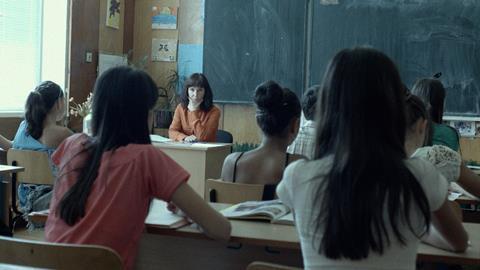 Wide Management has inked a US deal on Toronto drama The Lesson with Film Movement and German deals with Tiberius Film on duo Golden Kingdom and Eva Braun.
The Lesson, the debut feature from Bulgarian filmmakers Kristina Grozeva and Petar Valchanov, follows an honest, hard-working schoolteacher in a small Bulgarian town who is driven to desperate measures to avoid financial ruin.
The deal was locked at TIFF by Film Movement's co-president Adley Gartenstein with Anais Clanet and Emmanuelle Le Courtois at Wide.
Director Simone Scafidi's Italian drama Eva Braun, inspired by Italy's recent parliamentary sex scandals, follows a mogul with unusual sexual fantasies.
Brian Perkins' US debut Golden Kingdom charts the coming-of-age of four young monks in Myanmar.
Wide's Toronto slate also includes Official Selection trio The Narrow Frame of Midnight, Margarita, With A Straw and Foreign Body.
2014 acquisitions for Film Movement include Locarno premiere Marie's Story and Berlin hit Stations of the Cross.