French sales outfit Wide Management has added a slew of titles in recent months.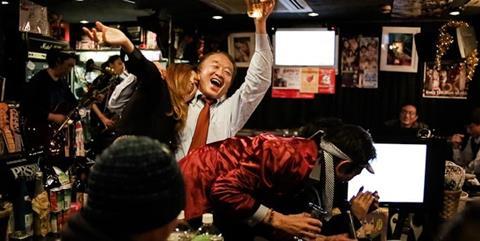 TIFF contemporary world cinema premiere Ningen, about a Japanese CEO under pressure to save his company, is the second feature from Noor directors Cagla Zencirci and Guillaume Giovanetti.
Portuguese drama Bobo, by Ines Oliveira, plays in the TIFF discovery programme. The feature follows two women who unite over their mutual desire to protect a child.
Vinko Bresan's Karlovy Vary competition comedy The Priest's Children has sold to a number of European territories while Jean-Louis Daniel's Paris-set Shanghai Belle, also in-demand, tells the story of young models discovering a life of drugs, sex and prostitution.
Also on the slate are Snails in the Rain by Yariv Mozer, Letters of a Portuguese Nun, Rene Feret's The Film to Come, and US comedy Only in New York, in which a stand-up has a novel take on the Israel-Palestine conflict.
Wide has also recently acquired a collection of restored films by Satyajit Ray, including Charulata, Mahangar, Kapurush, Nayak, Mahapurush and Jai Baba Felunath.
Documentary arm Wide House has a similarly busy slate.
Plot For Peace, the feature doc about the end of Apartheid in South Africa, won the Special Jury award in Sheffield and the Best International Feature Documentary in Galway.
Other titles include Marcel Ophuls' Ain't Misbehavin, Carlo Zoratti's The Special Need, Luc Schaedler's Watermarks (Three Letters from China), Marcelo Machado's Tropicalia, Petra Costa's Elena, Beth B's Exposed and Jonathan Holiff's My Father and The Man in Black.
The Paris-based outfit will also be looking for pre-sales and financing on Johan Grimonprez's documentary The Shadow World about the international arms trade. Deals have closed with a handful of broadcasters.