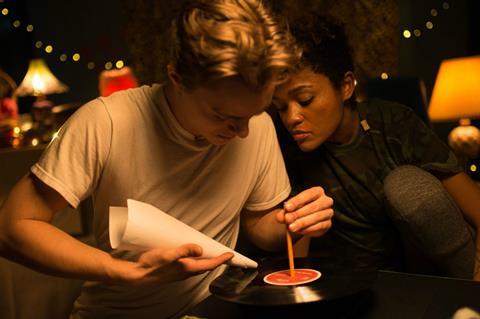 Wild Bunch has acquired international rights to Russian-American filmmaker Kirill Mikhanovsky's English-language comedy drama Give Me Liberty ahead of its world premiere as the opening film of Sundance's NEXT section today (January 24).
The Paris-based sales company will handle all international territories while CAA is overseeing the US.
Set against the backdrop of the midwest city of Milwaukee, the film revolves around a Russian immigrant who breaks the law and risks his job as a driver of medical transportation for people with disabilities when he agrees to ferry his grandfather and a dozen of his elderly cronies to a funeral, alongside picking up his usual passengers.
"It's muscular and bold American filmmaking coupled with European sensibilities," said Wild Bunch sales chief Eva Diederix. "We think it has the potential to do well at home and internationally, particularly in European markets."
The ensemble cast of non-professional actors features Chris Galust, as the hapless protagonist; Lauren "Lolo" Spencer, the real-life creator of the YouTube channel Sitting Pretty in which she talks about her life as a disabled person, as one of the regular passengers, as well as Max Stoyanov, Steve Wolski, Michelle Caspar and Ben Derfel.
Aimed at forward-thinking productions, the NEXT section has previously showcased films such as Tangerine, Skate Kitchen and A Ghost's Story.
"The surprise call and invitation from Sundance strongly suggested we had something special on our hands," said Mikhanovsky. "Wild Bunch's interest in representing it reassured us we did,"
Give Me Liberty is Mikhanovsky's eagerly awaited second feature after his 2006 Brazil-set debut Sonhos De Peixe, which premiered in Cannes Critics' Week, where it won the Prix Regard Jeunes. In between times, he has also written and directed the TV mini-series Dubrovsky and also shot the mystical thriller Coming To You which is now in post-production.
Co-written with his long-time collaborator Alice Austen, Give Me Liberty draws heavily on Mikhanovsky's own experiences when he moved with his family to Milwaukee from Russia as a 19-year-old and took on a series of odd jobs before breaking into film-making.
Mikhanovsky and Austen are part of a blossoming indie filmmaking scene in Milwaukee and the pair has tapped into the diversity of the city's population as a catalyst for the drama and humour.
"The characters are drawn from the people of Milwaukee. They're magnificently diverse and their struggle to survive is desperate, contradictory, funny and moving," says the filmmaker.
Austen and Mikhanovsky take producer credits on the film alongside Walter S. Hall, Michael Manasseri, George Rush, Val Abel and Sergey Shtern.