EXCLUSIVE: Company will also launch new films from Lee Tamahori, Bouli Lanners and Sylvie Verheyde at AFM.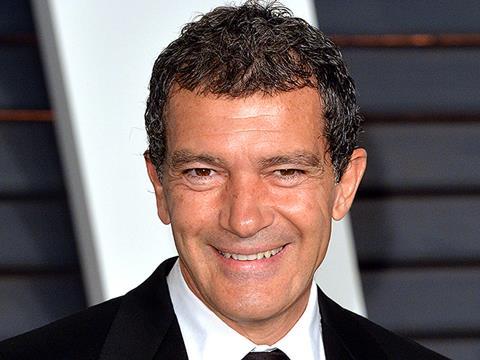 Wild Bunch has boarded Cuban director Alejandro Brugues's Antonio Banderas-starring New Faith about an American couple whose marriage-saving trip to Cuba lands them in a web of lies, violence, sexual intrigue and deadly double-crossings.
"In reality both partners have separate hidden agendas, the dream trip quickly degenerates and the film tips into a genre movie in the vein No Country for Old Men and Blood Simple," said Wild Bunch co-head Vincent Maraval.
Banderas has signed to play a shady American expat fixer who crosses the couple's path. Casting of the couple is expected to be announced during the AFM this week.
It is a second feature for Brugues, whose debut political zombie thriller Juan of the Dead put him on the map as a talent to watch and won several including Spain's Goya Award for Best Spanish Language Foreign Film in 2012.
Wild Bunch is producing the film alongside Lucas Jarach and Nicolas Veinberg of Defiant Pictures.
"The script is very funny and original. Brugues isn't interested in showing Cuba as an island paradise but rather has created a motley line-up of shady Cuban characters, real monsters, organ-traffickers, killers."
Maraval notes it will be the first joint US-Cuban production to shoot on the Caribbean island since a thawing in relations between the two countries.
A script will be available at the AFM for the film, which is in pre-production.
Tamahori's return to New Zealand
Wild Bunch will also launch sales on director Lee Tamahori's The Patriarch, set in New Zealand's rural East Coast in the 1960s and revolving around two rival Maori sheep-shearing clans, the Mahanas and the Poatas.
It is Tamahori's first feature in his native New Zealand in two decades, since the award-winning Once Were Warriors, and reunites him with the producer of that film, Robin Scholes.
Witi Ihimaera's 1994 novel, Bulibasha: King Of The Gypsies is adapted by John Collee, whose credits include Wolf Totem and Master and Commander.
"It marks a homecoming for Tamahori and is an ambitious film in its scope," said Maraval.
The crew includes a number of Lord of the Rings veterans including costume designer Liz McGregor, art director Ross McGarva and production manager Honor Byrne.
A promo will be available for the film which is in post-production and is scheduled to be ready for Cannes or possibly even Berlin.
European titles
Other new titles on Wild Bunch's slate include Belgian actor and director Bouli Lanners' The First The Last (Les Premiers Les Derniers) and Sylvie Verheyde's Sex Doll.
Lanners's The First The Last stars the actor-director alongside Albert Dupontel as two bumbling bounty hunters hired to find a phone containing embarrassing files which could publicly shame its influential owner.
Brussels-based Versus Production, which produced Lanners's Cannes titles The Giants and Eldorado, are co-producing with Paris-based ADBC Films, which previously made comedy hit 9-Month Stretch.
The ensemble cast also features Suzanne Clement, Michael Lonsdale and Max Von Sydow.
"It's a sort of road movie across northern Belgian featuring a gallery of strange characters," says Maraval.
The film is in post-production and will be ready in time for Berlin, with a planned released in France and Belgium for early 2016.
Set against the backdrop of London's high-class call girl scene, Sex Doll (Amoureux Solitaires) stars Hafsia Herzi as a French prostitute who falls for Rupert, a man who tracks down and rescues trafficked girls for money.
The film marks the big screen debut for British male model Ashley 'Ash' Stymest, who plays Rupert. Herzi is best known for her role in Abdellatif Kechiche's The Secret of the Grain.
"Stymest is an unknown in the cinema world at the moment but has a number of other roles in negotiation and has the potential to be big," said Maraval.
Like Verheyde's last work Confession of a Child of the Century, starring UK rock star Pete Doherty, the film is shot in English and French.
Verheyde based the screenplay on the real experiences of friends and family who were once involved in prostitution.