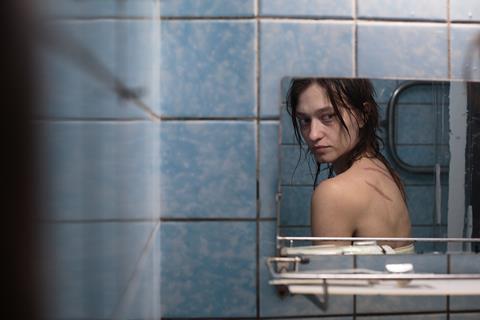 Wild Bunch International (WBI) has acquired world sales on Ukrainian director Maksym Nakonechnyi's drama Butterfly Vision ahead of its premiere in Un Certain Regard at the Cannes Film Festival in May.
The feature has also been acquired by Paris-based distribution and production company Nour Films for theatrical release in France.
Butterfly Vision is Nakonechnyi's feature directorial debut and as such will also be in the running for the Caméra d'Or covering all the first films in Official Selection and the parallel sections of Directors' Fortnight and Critics' Week.
The drama is inspired by the experiences of women serving in Ukraine's armed forces against Russian-backed separatists in the country's eastern Donbas region, in a conflict that began in 2014 and has since escalated following Russia's invasion of Ukraine on February 24.
It revolves around a female Ukrainian aerial reconnaissance expert, who returns home to her family after serving in the Donbas, where she was captured and held prisoner for months.
The trauma of captivity continues to torment her and surface in dreamlike ways, yet she refuses to identify as a victim and will fight to liberate herself.
"The idea for this movie came to me back in 2018 while I was editing a documentary about Ukrainian women who were fighting in the ongoing war," Nakonechnyi explains in a director's note.
"One of the protagonists said that she had made a deal with her fellow combatants: they would kill her rather than let her be taken prisoner by the enemy. And I began to think about how what awaits a female soldier captured by the enemy could be worse than death."
Nakonechnyi co-wrote the screenplay with filmmaker and writer Iryna Tsilyk, whose documentary The Earth Is Blue As An Orange also explored life in the Donbas under the conflict and won the directing award in the world documentary section of Sundance in 2020.
The film is produced by Kyiv-based production company Tabor, of which Nakonechnyi is a co-founder, in co-production with Croatia's 4Films, the Czech Republic's MasterFilm and Sweden's Sisyfos.