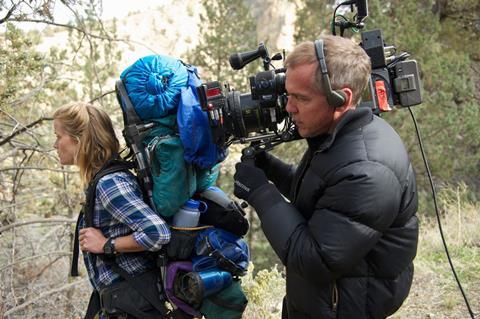 Hot on the heels of four Golden Globe wins for Big Little Lies, Jean-Marc Vallée has launched Crazyrose and has agreed to a first-look deal with Bloom that gives the sales agent a key strategic production partner and entry point into TV.
Vallée and longtime producing partner and former ICM agent Nathan Ross will develop, finance and produce original film and TV content.
The deal with Alex Walton and Ken Kao's Bloom will cover projects that Vallée himself directs as well as Crazyrose material directed by others.
Endeavor Content serves as advisor to Crazyrose and recently acquired a majority stake in Bloom. Representatives had not replied to Screendaily at time of writing as to whether Endeavor Content would fund Crazyrose's overheads.
Big Little Lies won Globes on Sunday for best television limited series or motion picture made for television; best actress in the category for Nicole Kidman; best supporting actor for Alexander Skarsgaard; and best supporting actress for Laura Dern.
The show marks the first television foray for Vallée and Ross and picked up eight Emmys last September. A second season is set to begin production this year with the pair on board as executive producers.
Their TV pipeline includes Sharp Objects starring Amy Adams set up at HBO, which is in post-production. Feature credits include Dallas Buyers Club and Wild, which starred the Big Little Lies duo of Reese Witherspoon and Dern.
"During the production of Big Little Lies last spring, [Endeavor Content co-head] Graham Taylor presented us with an offer we couldn't refuse: the ability to take command and control of our creative destiny in terms of decision-making, content ownership and the economics of filmmaking," Vallée and Ross said.
"After a thoughtful and thorough search, we are thrilled to now form Crazyrose and be partnered with Bloom. Alex and Ken totally speak our language of 'artist first', enhancing our notion that commerce and art can exist effectively and not be compromised. Our hope is to foster character-driven stories and something seemingly unique and unprecedented in the marketplace that we and other filmmakers can take advantage of."
Walton and Kao added: "Jean-Marc Vallée and Nathan Ross have proven to be a first-class team in high-end feature film and television, we are so delighted that they have chosen Bloom as their strategic partner to help further grow their output. As our first partnership in the next phase of Bloom's development we could not have hoped for stronger partners."
Bloom's sales slate includes Christian Bale western Hostiles; The Strangers; recent AFM hit promo screening Book Club, which sold to Paramount in a $10m deal for North America, the UK and France; and the upcoming Dragged Across Concrete starring Vince Vaughn and Mel Gibson.