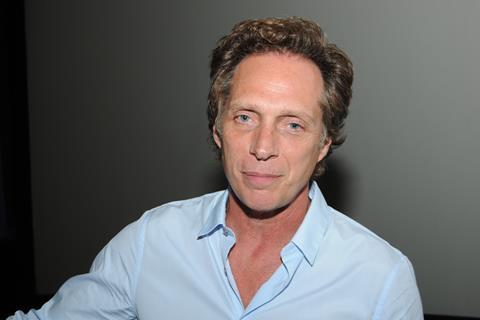 Elisabeth Costa de Beauregard's Storyboard Media has picked up international sales rights to William Fichtner's feature directorial debut Cold Brook for EFM.
Fichtner, whose acting credits include The Perfect Storm, Black Hawk Down, and TV series Mom, stars alongside Kim Coates from Sons Of Anarchy and Harold Perrineau from Lost.
Cold Brook tells of two maintenance workers at an upstate New York college who are hailed local heroes when they apprehend an intruder. When they learn he is lost, they choose to help him in life. The completed film shot on location in New York. Gersh represents US rights.
Fichtner co-wrote the screenplay with Cain DeVore and produced alongside Sara Shaak, Kim Coates, and Shayne Putzlocher.
"Cold Brook is a charming film that sends a much-needed message in today's world and we are proud to be a part of it," said Costa de Beauregard. "William Fichtner has created a beautiful story with heart and soul teamed with poignant moments of levity; a story about coming home in which everyone, no matter where they are, can relate to."
"Our delightful story, Cold Brook, really brings home the simple but important messages about friendship, doing the right thing, and taking care of each other," said Shaak. "We're all very proud of our film and are thrilled to partner with Elisabeth and Storybook Media to launch the film internationally in Berlin."
Storyboard's EFM slate includes family mafia feature and market screening Line Of Descent starring Brendan Fraser, Prem Chopra, Ronit Roy, Neeraj Kabi, and Abhay Deol.
The roster includes dark comedy The Devil Has A Name by Edward James Olmos, Tribeca 2018 selection In A Relationship starring Emma Roberts, and crime thriller Arkansas with John Malkovich, Liam Hemsworth, and Vince Vaughn.