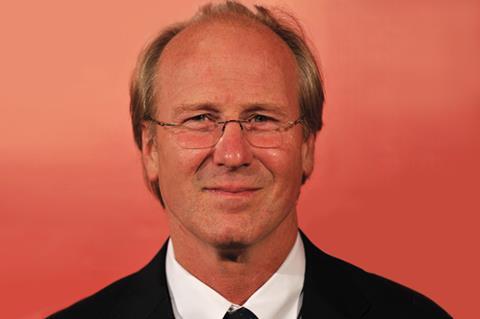 William Hurt, the Oscar winner for Kiss Of The Spider Woman in 1986 and a highly respected actor of the big and small screen, has died. He was 71.
Hurt's son Will issued a statement on Sunday (13) that read, "It is with great sadness that the Hurt family mourns the passing of William Hurt, beloved father and Oscar winning actor, on March 13, 2022, one week before his 72nd birthday. He died peacefully, among family, of natural causes."
Hurt was born on March 20, 1950, in Washington DC to a Time Inc employee and a bureaucrat. His parents divorced when he was six and his mother remarried to Henry Luce III, son of Time publisher Henry Luce.
Hurt studied acting at the prestigious Juilliard school and after some stage performances landed his first screen role in Ken Russell's Altered States. Body Heat came a year later and cemented Hurt's status as an emerging lead actor and star with charisma and ability.
He went on to star in such 1980s classics as Broadcast News, Children Of A Lesser God and The Big Chill. Besides Spider Woman he earned another three Academy Award nominations in his career for Broadcast News in 1988, Children Of A Lesser God, in 1987 and A History Of Violence in 2006.
Film roles included Gorky Park, Robin Hood and The Last Full Measure. On the small screen he earned Emmy nominations for Damages and Too Big To Fail. In later years Hurt starred in Marvel Studios' The Incredible Hulk as General Thaddeus Ross, a role he reprised in several subsequent Marvel tentpoles.
Hurt was married twice, to Mary Beth Hurt from 1971-1982 and Heidi Henderson from 1989-1991.