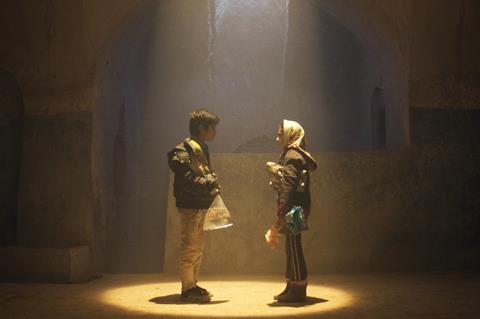 UK filmmaker Hassan Nazer's Winners has won the audience award at Edinburgh International Film Festival (EIFF), which closed closed on Saturday August 20.
Winners, which had its world premiere at EIFF, is directed by Aberdeen-based Hassan Nazer and produced by Nadira Murray, who is Scottish Uzbek, and Scotland's Paul Welsh. The ode to Iranian cinema is set in a deprived area in a small Iranian town, where children are required to work to help support their families. A nine-year-old girl strikes gold when she finds an unclaimed Oscar statue.
EIFF has also confirmed it will remain in the August slot for 2023, running from August 18-26.
This year saw the first fully physical festival in August since EIFF's move to June in 2008.
As previously announced, EIFF's top prize, the Powell and Pressburger Award for best film, went to Will Anderson and Ainslie Henderson's 60-minute documentary A Cat Called Dom, while the Norman McLaren awards for British short animation went to Stay by Yu Sun.