Russian animation Studio Wizart continues to do brisk business on its slate, with The Snow Queen 3: Fire and Ice now closing deals for China (Beijing Turbo Film Corporation), Czech and Slovak Republics (Cinemart, which will release in February 2018 on at least 100 screens), and German-speaking Europe (Ascot Elite, which will launch later this month).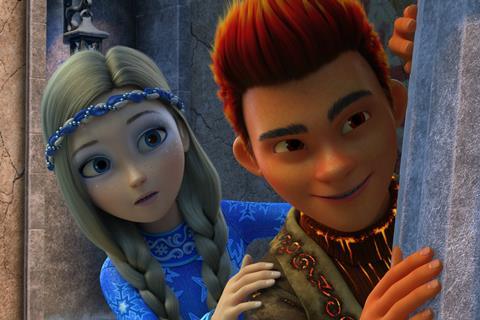 Beijing Turbo plans its release of Snow Queen 3 in China in spring 2018, followed by a digital launch by the end of 2018.
"We are sincerely glad to start cooperation with Beijing Turbo Film," said Yuri Moskvin, general producer of Wizart. "The first film was the first Russian animation released theatrically in China in August 2015. This was undoubtedly a significant event in the strengthening of Russian-Chinese relations in the field of culture and entertainment."
Beijing Turbo added, "The success of The Snow Queen: Fire and Ice at the Russian and international box office served as the basis for cooperation between Wizart and Beijing Turbo Film. The Snow Queen franchise is the leading example of Russian animation with pre-existing brand awareness and we cannot be more thrilled to bring the third film to the Chinese market."
Also, Thunderbird Releasing (formerly Soda Pictures) has acquired UK and Ireland rights to Sheep & Wolves and plans a spring 2018 release.
Thunderbird said, "Wizart has proven to be a new force in quality family animation. Sheep & Wolves is a lovely traditional tale with a modern spin that delivers universal appeal. We are looking forward to introducing it to the British audience in spring 2018."