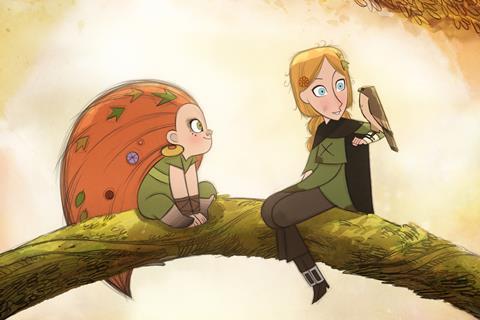 Claiming a record national audience in its 34-year history, AFI Fest 2020 announced its award winners on Friday (October 23).
Wolfwalkers by Tomm Moore and Ross Stewart won the audience award narrative feature, and 76 Days by Hao Wu, Weixi Chen, and Anonymous earned the corresponding documentary feature award.
Haley Elizabeth Anderson's Pillars won the grand jury prize for live-action shorts. Visit the official website to view all the winners.
The grand jury award winners for live action and animated short will be eligible for the 2021 best live-action short and best animated short Oscars.
"With an audience of more than double from last year, we welcomed over 200 filmmakers and guests from around the world for Q&As and panels," said AFI Festivals director Michael Lumpkin. "This year's festival was truly a celebration of film across the country with festival-goers joining us online from all 50 states."