The Finnish Film Affair will present 28 completed films, two completed TV series and 20 upcoming projects at its sixth-annual edition (Sept 19-21).
This year's edition sees women directors well represented, with 22 out of 50 projects made by women. Those include Selma Vilhunen with work in progress Stupid Young Heart and Kaisa El Ramly with pitch Scenes From A Dying Town.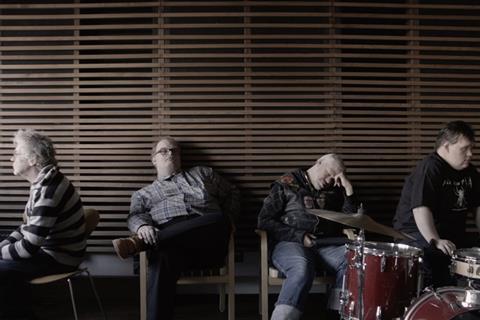 Other upcoming projects to be discussed include Timo Vuorensola's Iron Sky: The Coming Race and Jakub Wrónski and Ira Karpelan's Moomins And The Winter Wonderland.
The FFA will open with Punk Voyage, which shared last year's Best Pitch Award.
The industry event for sales companies, festival programmers, and distributors, will welcome companies such as The Match Factory, Altitude, StudioCanal, Lionsgate, Wild Bunch, XYZ, Films Boutique, New Europe and Cinetic. Festival programmers will attend from the likes of Palm Springs and Cannes Directors' Fortnight
Danish actor Pilou Asbaek will attend to accept an award from The Nordic Flair, a new programme aimed at rising Nordic talents. He is one of the stars of another FFA work in progress, Arto Halonen's The Guardian Angel.
The Finnish Film Affair is an initiative of the Helsinki International Film Festival — Love & Anarchy, organized with partners such as Audiovisual Finland, the Finnish Film Foundation, Creative Europe / Media, the Central Organisation of Finnish Film Producers, Tekes and with the support of the Ministry of Education and Culture, the Ministry for Foreign Affairs of Finland and Promotion Centre for Audiovisual Culture, as well as Finland Film Commission.
The new CEO of HIFF, Anna Möttölä, said, "In the last couple of years we have been thrilled to witness the emergence of several new Finnish directors into the international arena and a growing awareness of the filmmaking talent coming out of Finland. Furthermore, as the drive for gender equality in the film industry is growing stronger, we are excited that this year a record number of 22/50 films presented at the Finnish Film Affair are made by women. Advancing diversity in cinematic storytelling is a goal we at the FFA are passionate about."
Last year's Finnish Film Affair hits include Tom Of Finland, now Finland's submission for the Oscar race, and TIFF selection Euthanizer.