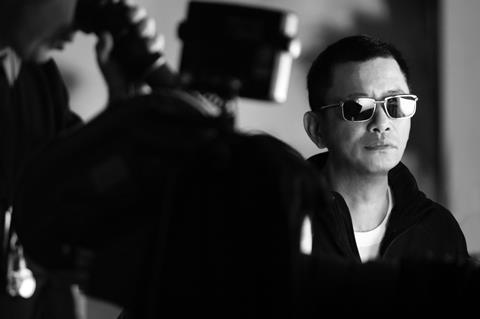 In a rare move into third-party production, Wong Kar Wai is producing Tibetan director Pema Tseden's latest film Jinpa, which will make its world premiere in the Orizzonti at Venice. Wong's Hong Kong-based Block 2 Distribution has also picked up worldwide rights to the film.
Wong told Screen he has long admired the work of Tseden and he described him as "an important auteur of his generation".
Jinpa is a road movie filmed in extreme conditions – set in deep winter and at 5,000m above sea level on the Tibetan plains. Based on two short stories about revenge and redemption, it revolves around a truck driver and a hitchhiker whose destinies become intertwined when they share a ride together.
Wong's long-time collaborator William Chang is also involved wtih the project as an editing consultant, while Lu Songye returns as DoP. He worked with Tseden on 2015's Tharlo.
In addition to Wong's Jet Tone Films Shanghai Tang Dynasty Communications, Qinghai Mani Stone Pictures and Master China Films (Beijing) backed the project, according to Jet Tone Films CEO Jacky Pang.
Tseden began his career as a director and screenwriter in 2002. His use of the Tibetan language and in-depth descriptions of his native land are credited with creating a new understanding of Tibetan culture onscreen.
His films have traveled widely on the international festival circuit and have received over 40 awards internationally and locally. He is best known for The Silent Holy Stones, The Search, Old Dog and more recently Tharlo, which was screened in the Orrizonti in 2015.