EXCLUSIVE: LBJ star will write and direct London-set feature.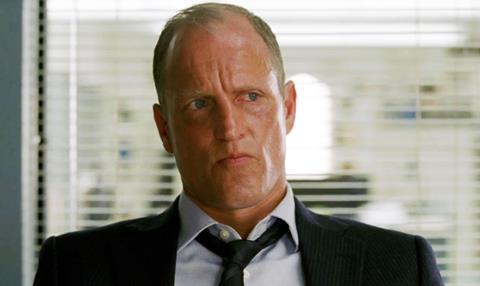 LBJ star Woody Harrelson is to make his directorial debut on feature Lost In London, which he has also written.
Harrelson revealed the project during an interview with Screen but the two-time Oscar nominee was coy on plot and production details.
Harrelson said he plans to make the feature after he has shot LBJ director Rob Reiner's next movie Shock And Awe, about a group of myth-busting US journalists who struggle to get their work published during George W Bush's presidency.
"We're playing journalists who wrote important articles about the absurdity of associating Saddam Hussein with Osama Bin Laden or trying to connect him to 9/11," said Harrelson.
The prolific actor disclosed that his commitment to that project would make it impossible for him to take part in George Clooney's Suburbicon.
Harrelson is at the Zurich Film Festival this week to promote biopic LBJ, in which he plays former US president Lyndon Baines Johnson.
The versatile Texas native, now living in Hawaii, has few holes left in his acting resume. While he has yet to star in a superhero movie (The Hunger Games is the closest he has come) the actor isn't against the idea.
"I was approached about that once. It wasn't quite right. I'm not against it, though. The other day I put on Deadpool and I was really impressed."
He did rule out a return to hit HBO series True Detective, however.