Superhero sequel dwarfs Alice, TMNT, Warcraft.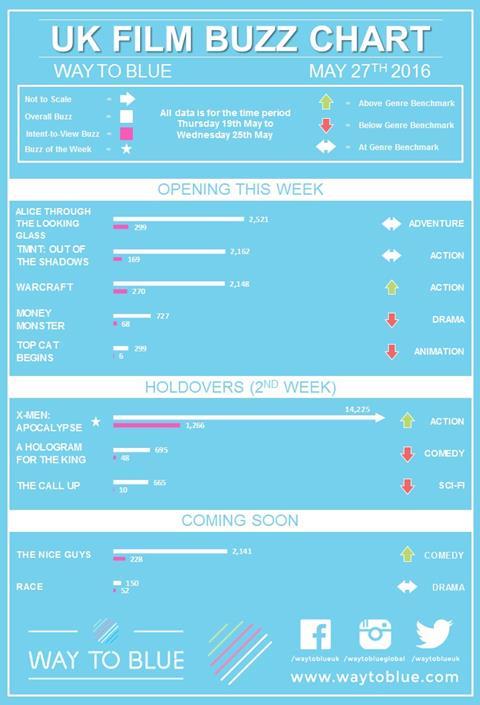 X-Men: Apocalypse has trounced the competition in the UK film buzz chart after a week on release, according to analysis firm Way To Blue.
The superhero sequel generated more than 14,200 comments online from May 19-25, of which 8.6% expressed intent to view – meaning they would look to head to the box office.
It beat three big-budget features set for release this weekend: fantasy sequel Alice Through The Looking Glass (2,521 comments); action feature TMNT: Out Of The Shadows (2,162); and video game adaptation Warcraft (2,148).
Upcoming comedy The Nice Guys, starring Ryan Gosling and Russell Crowe, managed to generate interest through more than 2,100 comments, with 10.6% of those expressing intent to view.