Disney's Maleficent tops Tom Cruise actioner Edge of Tomorrow but the latest X-Men feature soars ahead of the rest.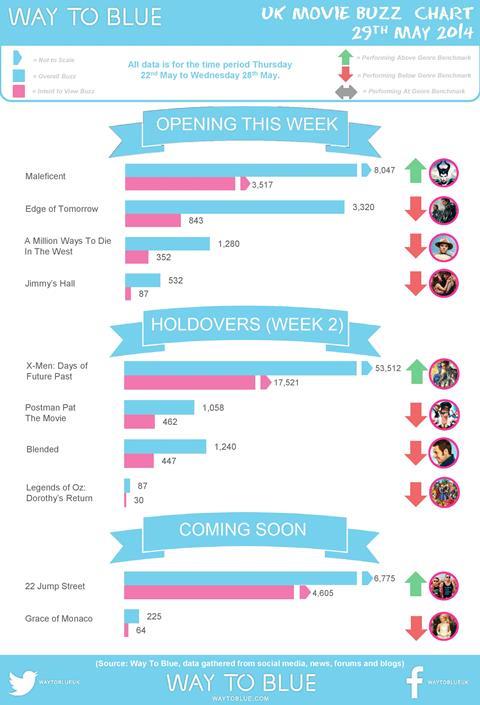 Online film chatter in the UK has been dominated over the past week by X-Men: Days of Future Past.
The superhero sequel generated 53,512 comments across social networks on its first week of release, with 17,521 of those expressing an intent-to-view.
Opening this week, Maleficent proved most popular will more than 8,000 mentions – more than double the 3,320 that commented about sci-fi action film Edge of Tomorrow, starring Tom Cruise.
Of those films coming soon, comedy sequel 22 Jump Street edged towards 7,000 mentions, with 68% expressing intent-to-view.
However, Grace of Monaco, starring Nicole Kidman, barely moved the dial with just 225 comment.
Click here for a full explanation of Way to Blue's charts.