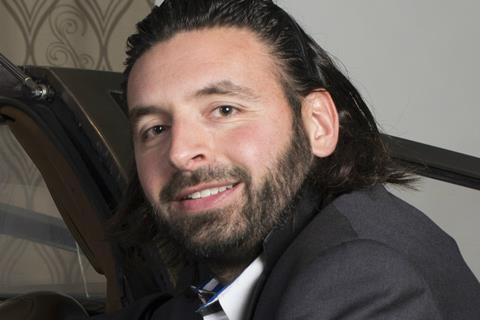 Heading into its tenth anniversary celebrations at Sundance, Los Angeles-based XYZ Films has named Tamir Ardon head of documentaries as it steps up its involvement in the non-fiction genre.
Ardon will oversee original documentary production and work with the North American sales team to expand the documentary sales slate.
The new hire produced XYZ Films' upcoming Framing John DeLorean, a hybrid documentary directed by Don Argott and Sheena Joyce that stars Alec Baldwin as the titular and celebrated inventor and automotive entrepreneur. IFC Films will release the film later this year.
Prior to XYZ Films, Ardon served as director of development at Zodiak USA and MME filmpool USA where he produced and distributed unscripted television for cable and network TV.
XYZ Films served as executive producer on the documentary Electric Boogaloo: The Wild And Untold Story Of Cannon Films, about the 1980s independent studio run by Golan-Globus.
The company has handled sales on such high-profile documentaries as all three instalments of the skateboarding franchise The Motivation from filmmaker Adam Bhala Lough, Lenny Cooke by the Safdie brothers, Kim Dotcom: Caught In The Web, The Swell Season, Gaza Surf Club, Machete Maidens: Unleashed, and the Madonna film Strike A Pose.
"We've always been drawn to non-fiction storytelling and supported doc filmmakers in achieving distribution," said XYZ Films. "Bringing on Tamir enables us to work with our directors from an early stage and help get their movies made."