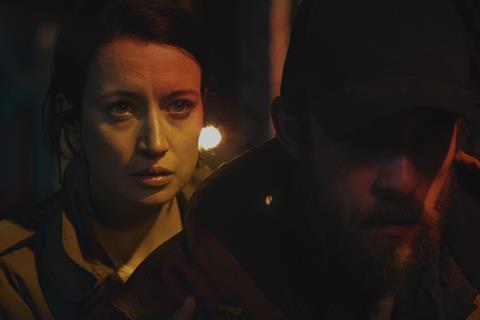 New York and Los Angeles-based arthouse genre specialist Yellow Veil Pictures has boarded all English-speaking sales rights to Fantasia selection When I Consume You.
Perry Blackshear's film gets its US premiere on Monday night (October 18) at Brooklyn Horror Film Festival and stars Libby Ewing and Evan Dumouchel as siblings who hunt down a mysterious stalker who is determined to destroy them in an act that will test the limits of their love and loyalty.
Yellow Veil co-founder Joe Yanick, said "When I Consume You represents the exact kind of homegrown, collective filmmaking that we are excited to work on. Perry has grown with his team and When I Consume You is their darkest, scariest, and most human film to-date."
"We've known Yellow Veil since they began and have admired them for a while," added Blackshear, whose previous two features were They Look Like People and The Siren. "It's incredible to partner with a team that truly has their hand on the pulse of modern genre filmmaking. We love this film and are excited to work with Yellow Veil to bring it out into the world."
Yellow Veil negotiated the deal with the filmmakers.