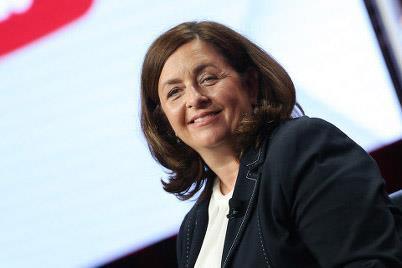 Responding to reports of a cutback in its output of original scripted series, YouTube says it "will continue to invest in scripted programming" but move all its original programming in front of its paywall to be ad-supported.
The new strategy will make YouTube Premium original series part of a single YouTube Originals slate with existing ad-supported programming.
By 2020, says the Google-owned platform, all the shows will be part of a single slate for both AVOD (ad-supported video on demand) and SVOD (subscription supported video on demand) viewing, providing all YouTube viewers with free windows across the slate.
A statement on the strategy shift from a YouTube spokesperson said: "By any measure, 2018 was a breakout year for YouTube Premium and YouTube Originals. We expanded YouTube Premium to 29 countries, launched over 50 scripted and unscripted shows, and collected eight Emmy nominations and over 30 industry awards.
"As we look to 2019," the statement continued, "we will continue to invest in scripted programming and shift to make our YouTube Originals ad supported to meet the growing demand of a more global fanbase. This next phase of our Originals strategy will expand the audience of our YouTube Original creators, and provide advertisers with incredible content that reaches the YouTube Generation."
Launched three years ago and originally known as YouTube Red, the YouTube Premium subscription service has been built around original scripted series such as Karate Kid spin-off Cobra Kai, which has received 100m views, and Doug Liman-produced sci-fi series Impulse.
YouTube's push into original scripted programming was confirmed in 2015 with the appointment of former MTV exectuive Susanne Daniels as global head of original content.
The streaming video platform continues to order scripted progamming, with upcoming series including Jordan Peele-produced sci-fi anthology Weird City, and Kirsten Dunst comedy On Becoming A God In Central Florida.
Earlier this week YouTube ordered a pilot for Dark Cargo, a neo-noir thriller series from eOne, Counterfeit Pictures and Seven24 Films.
But the shift to making all originals for ad-supported free viewing as well as subscription viewing has led to speculation about YouTube's willingness to compete with Netflix, Amazon, Apple and other streaming services for the biggest scripted series projects.
While Netflix and Amazon have multi-billion dollar annual programming budgets, YouTube's annual budget for original programming is thought to be far lower, in the hundreds of millions of dollars range.