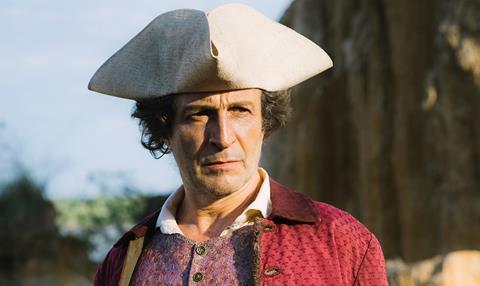 Lucrecia Martel's Zama (pictured) and Laura Mora Ortega's Killing Jesus (Argentina-Colombia) are among the Iberoamerican showcase at the upcoming seventh edition of the International Film Festival of Panama (IFF Panama).
The festival, set to run from April 5-11, will also screen previously announced Sebastian Lelio's Oscar-nominated A Fantastic Woman and Michael Franco's April's Daughter (Mexico), as well as Alex de la Iglesia's Perfectos Desconocidos (Spain), and Anahí Berneri's Alanis (Argentina).
The Gold Seekers (Paraguay) by Juan Carlos Maneglia and Tana Schembori, Marcela Said's Los Perros (Chile-France), and Gustavo Rondón Córdova's La Familia (Venezuela) are also included.
Previously announced selections (that will not screen in the Iberoamerican programme) include Ruben Ostlund's The Square, and Ziad Doueiri's The Insult, both of which are in contention for the best foreign-language Oscar on March 4
IFF Panama will run from April 5-11. Click here to stay apprised of upcoming announcements.