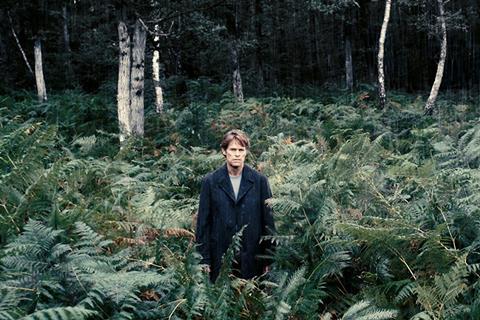 Zentropa has pledged to create new guidelines for workplace behaviour after nine women alleged a culture of sexual harassment and bullying of female employees at the Danish production company.
Many of the allegations, reported by Danish newspaper Politiken, were made against founder and former CEO Peter Aalbæk Jensen, who founded the company with Lars von Trier in 1992.
The claims against Jensen are being investigated by Denmark's Working Environment Authority, according to Deadline.
In a statement supplied to Screen by current CEO Anders Kjærhauge, the Zentropa management team (comprising Kjærhauge, Rikke Ennis, Sisse Graum Jørgensen and Louise Vesth) said they will issue the guidelines after meeting with Jensen.
The full statement is below.
Zentropa's management and Peter Aalbæk Jensen have met regarding how Zentropa's management wants the working environment and the social conditions to be at Zentropa. An agreement has been reached and the management will issue a set of guidelines for the company's working environment henceforth. All employees are subject to these regulations and will be called upon to respect them.
We want to be a company with room for diversity where people are at liberty to be original and different. A place where structure and chaos go hand in hand and where community and hard work enables us to elevate film production into a league of its own.
It will not be a part of Zentropa's culture to give or receive a smack as neither reward nor punishment, regardless whether all parties involved experience such actions as fun. The company culture at Zentropa will continue to be colourful and alternative, but we do not wish to violate anyone's rights or insult anyone.
Through dialogue with all our employees, we will encourage sincerity and frankness about personal boundaries and needs as well as respect for the boundaries and needs of others. That way we can create a broad and inclusive workplace. We wish to carry on in Zentropa's spirit with respect for the individual.
If anyone formerly, currently or in the future experiences that it is unpleasant to be at Zentropa on account of aspects, which pertains to the working environment or the working culture, we happily invite a dialogue about how we may improve or, if it already happened, how we could have been better at assuming responsibility in that particular incident. All of us have a responsibility and we will be much clearer about that moving forward.
Together with our employees and interns we will create a set of guidelines for our working culture and working environment so that it is clear to everyone what is acceptable and what is not.
We have no further comments at this time.
Management
Anders Kjærhauge, Rikke Ennis, Sisse Graum Jørgensen, Louise Vesth
The story in Politiken alleges that "sexual harassment have long been part of the work environment for many employees" at the company's Copenhagen-based HQ, with Jensen "one of the main figures perpetuating the system of degradation". Among the allegations was that Jansen would ask employees to "lie across the table or his knee and get spanked".
Jensen retired as Zentropa CEO in 2016 but shares 25% ownership of the company with von Trier.
Zentropa is known for the Dogme95-manifesto and projects such as Dogville, Dancer In The Dark, the Oscar-nominated After The Wedding and Antichrist.