More than 20 social media personalities were invited to this year's festival.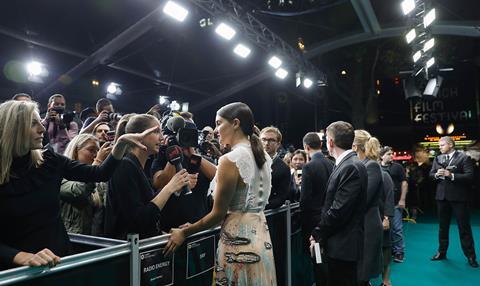 Organisers of the Zurich Film Festival (Sept 22 - Oct 2) know the value of star power: not only the type that are used to treading the red carpet.
This year the festival has invited a host of social media 'influencers' to Zurich in a bid to connect the event with a wider global audience.
The festival has invited more than 20 social stars from US, Canada, Colombia and Mexico, including Youtuber Sebastian Arango who has more than a million followers on both Instagram and Youtube, Viner and filmmaker Wes Armstrong, aka Wuz Good, who has 1.6m likes on Facebook and Youtuber Juana Martinez who has 974k followers on Twitter.
Positive posts about the festival from the online stars have already garnered thousands of interactions.
"These influencers have large audiences who trust them", says Zurich Film Festival artistic director Karl Spoerri. "It might not be the type of coverage you would usually get but it's an addition to more traditional coverage which can bring the festival to more people. We don't yet know what the impact will be but we will evaluate it afterwards."
The move is a potential boon for local distributors with the social media stars likely to spread the word about Zurich films they enjoy to their many followers back home.
Studios and indie distributors have previously enlisted social media celebrities during campaigns but this might be the first time a festival has enlisted international social stars on such a scale.