Dir: Rob Marshall. US. 2009. 110mins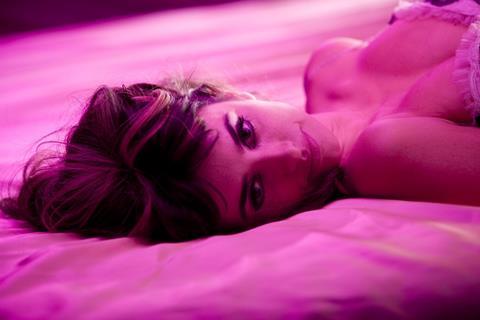 One of the most hotly anticipated talent packages this decade, the big-screen version of 1982 Broadway hit musical Nine is a razzle-dazzle star-fest that tries to make up with flash and glamour what it lacks in substance. Breezily superficial and emotionally hollow, it steers well clear of the surreal self-examination of its seminal source movie 8 ½ and works best as a slick music video-styled spectacle of retro Italia.
The cumulative effect of the actresses' collective presence is dizzying.
A must-see for upscale crowds enticed by the prospect of another Chicago-style musical event, Nine will achieve some crossover into the wider audiences who lapped up that 2002 blockbuster. But its ostensible theme of arthouse film-making, its plethora of foreign accents and its sub-Chicago musical score will prevent it going all out into the domestic mainstream. It is bound to attract nominations in multiple awards categories, especially below the line, which should support it at the box office.
International audiences are likely to show it more favour. European-set star-driven musicals have worked better overseas in recent years such as 2007's Sweeney Todd ($99.6m international to $52.9m domestic), 2004's The Phantom Of The Opera ($103.4m international to $51.3m domestic) and of course the behemoth Mamma Mia! ($465m international to $144.1m in 2008). Even Moulin Rouge doubled its domestic gross internationally in 2001 ($121.8m to $57.4m).
Marshall and his screenwriters Michael Tolkin and the late Anthony Minghella have taken Maury Yeston and Arthur Kopit's stage musical and retooled it for the screen, dropping large swathes of plot, changing others and using only eight of the original songs. Yeston has written three new numbers for the film and all the songs are woven into the narrative as performances on a giant half-built studio set (supposedly at Cinecitta, but actually constructed at Shepperton) which occasionally represents the fantasy life of chief protagonist Guido Contini – Fellini's alter ego played by Daniel Day-Lewis – and at other times is merely the stage where the musical numbers take place.
After the Overture Della Donne in which the film's seven key women serenade Contini on the sound stage, the film moves to Cinecitta in 1965, ten days before production is scheduled to start on the maestro's latest film. But Contini is facing director's block and has no script and no idea what he is going to shoot, even though his producer (Tognazzi) and crew continue to build sets as if everything were on track and his muse Claudia Jenssen (Kidman) will arrive shortly to star. Only his trusty costume designer and confidante Lilli (Dench) knows of his crisis.
Fleeing a press conference in Rome where he is left speechless at the antagonistic questions of the media, he drives off to Positano (not Venice as in the play) to hide away for the weekend in a luxurious spa. There he is joined by his devoted and vulgar mistress Carla (Cruz) while he persuades his long-suffering wife Luisa (Cotillard) on the phone to stay at home. But Luisa, encouraged by Lilli, comes anyway, bringing Guido's crisis which has already encompassed religious torment and memories of his childhood to a hilt.
Unlike the stage incarnation, in which Guido finds inspiration to make Casanova, Marshall's Guido abandons the film, after which he finds himself abandoned by Claudia, Carla and most crucially Luisa.
Kate Hudson plays a flirtatious Vogue journalist, a newly invented character who appears apparently just to sing the lively new song Cinema Italiano, while Stacey Ferguson (the pop queen known as Fergie) plays Seraghina, a prostitute on the beach who caused a major rift with his mother (Loren) when Guido was nine.
Ferguson's rousing Be Italian number is the film's musical highlight, although the absence of the beautiful title song here is surprising, bearing in mind how it ties Guido's childhood and the title to the main drama.
Day-Lewis plays Guido with a certain hunched charm but his characterisation is introverted, and it's hard to feel the passion, genius or love for women that he supposedly possesses. The women all contribute one song – except for Cotillard who has two – and each makes a considerable impact; indeed the cumulative effect of their collective presence is dizzying. Alas, like every aspect of Nine, they are ultimately nothing more than giddy moments, colourful splashes on a strictly two-dimensional canvas.
To sign up for Screen's weekly Reviews Newsletter with all the week's new releases, international openings and full festival reviews delivered free to your mailbox every Friday, please click HERE
Production companies
The Weinstein Company
Relativity Media
US distribution/international sales
The Weinstein Company/TWC International
Producers
Marc Platt
John DeLuca
Harvey Weinstein
Screenplay
Michael Tolkin
Anthony Minghella
Cinematography
Dion Beebe
Production designer
John Myhre
Editor
Claire Simpson
Wyatt Smith
Music
Maury Yeston (songs)
Andrea Guerra (score)
Main cast
Daniel Day-Lewis
Marion Cotillard
Penelope Cruz
Nicole Kidman
Judi Dench
Sophia Loren
Kate Hudson
Stacy Ferguson
Ricky Tognazzi