US director to attend festival, where whistleblower feature will play out of competition.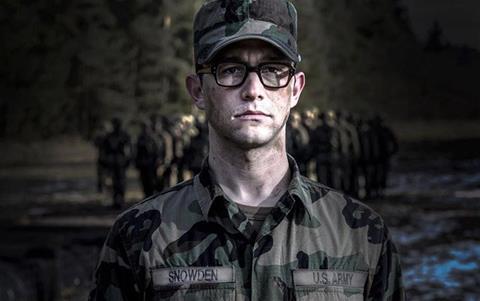 San Sebastian Film Festival (Sept 16-24) has announced it will host the European premiere of Oliver Stone's Snowden, where it will play in its official selection, out of competition.
This rules the feature out of Venice Film Festival (Aug 31-Sept 10) but could see it world premiere at Telluride or Toronto earlier in September.
Stone will make his seventh visit to San Sebastian, where he received the Donostia Award for Lifetime Achievement in 2012.
But Snowden but it marks the first time one of his films has been programmed in official selection. His previous features, such as Talk Radio (1989) and Looking For Fidel (2004), have screened in other strands such as Zabaltegi.
Stone's latest film stars Joseph Gordon-Levitt as Edward J. Snowden, the former National Security Agency (NSA) employee who blew the whistle on his country's mass global surveillance programmes. The cast also includes Shailene Woodley, Melissa Leo and Nicolas Cage.
Stone partnered with Kieran Fitzgerald to co-write the screenplay based on Luke Harding's book The Snowden Files and Anatoly Kucherena's Time of the Octopus.
The film - shot in Germany, the US, China and Russia - is a Sacha Inc./KrautPack Entertainment production.
Open Road will release in the US on Sept 16. Wild Bunch handles international distribution and in Spain it will be released by Vertigo Films on Oct 7.
San Sebastian will reveal further titles in the coming weeks.