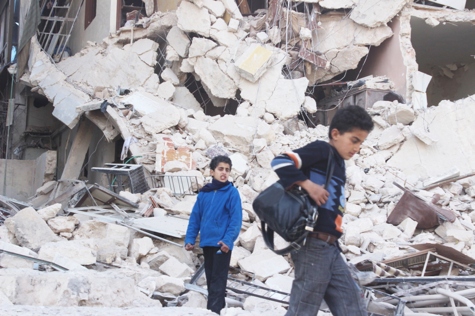 The Producers Guild Of America (PGA) announced its seven documentary feature nominees on Monday (November 20).
Vying for the prize at the 29th Annual Producers Guild Awards will be Chasing Coral, City Of Ghosts, Cries From Syria (pictured), Earth: One Amazing Day, Jane, Joshua: Teenager vs. Superpower, and The Newspaperman: The Life And Times Of Ben Bradlee.
The films are in the process of being vetted for individual producer eligibility. The awards show is scheduled to take place on January 20, 2018, at The Beverly Hilton hotel in Los Angeles.
The PGA will unveil nominees for the categories of theatrical motion pictures, television series/specials, long-form programmess, and sports, children's and short-form programmes on January 5, 2018.
During the awards show the PGA will present the Milestone Award to Universal Pictures chairman Donna Langley, and the David O. Selznick Award to Charles Roven.