Earlier this year, Berlin showed signs the international sales market was beginning to warm up. Now all eyes are on Cannes, and there is plenty of fresh product headed for the Marché. Jeremy Kay profiles some of the US projects premiering in the marketplace.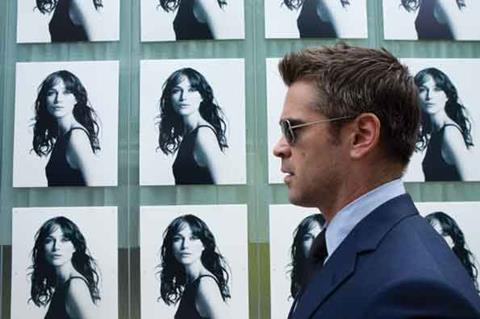 Summit International will be tempting buyers with The Impossible, the first English-language project from The Orphanage director Juan Antonio Bayona. Naomi Watts stars in the story of a family's devastating experience during the 2004 tsunami. Bayona reunites with The Orphanage producer Belen Atienza and screenwriter Sergio G Sanchez. The project is in pre-production and Summit Entertainment will release in the US.
Lionsgate will unleash Machine Gun Preacher on its first market. Marc Forster has lined up to direct Gerard Butler in the true story of a former Hells Angel who forms a mercenary army to rescue children from African war zones. Production is set to commence this summer in Michigan and South Africa. Robbie Brenner and Gary Safady are among the producers and Myles Nestel serves as one of the executive producers. Lionsgate's Immortals (formerly War Of The Gods) from Tarsem Singh will be in production by Cannes and opens in the US in November 2011 through Universal.
Lakeshore Entertainment rebounds with two high-profile US pictures which it is co-producing with Sidney Kimmel Entertainment. Lakeshore is handling international sales on The Lincoln Lawyer based on the Michael Connelly bestseller and starring Matthew McConaughey as a defence attorney who lands the case of a lifetime. Marisa Tomei and Ryan Phillippe co-star and Brad Furman directs. And Lakeshore is sharing sales duties with Sierra Pictures on One For The Money, based on Janet Evanovich's bestseller. Katherine Heigl stars and Julie Anne Robinson directs. Lionsgate has US rights on both pictures.
Focus Features International will be talking up Hanna, which Joe Wright is currently directing. Saoirse Ronan plays a teenage assassin sent on a perilous mission. Cate Blanchett, Eric Bana and Jason Flemyng also star. Cary Fukunaga commenced shooting this spring on Jane Eyre — Mia Wasikowska and Michael Fassbender head a star-studded cast in the Charlotte Bronte romance adaptation.
Glen Basner's FilmNation will introduce Cannes buyers to The Oranges, a dark comedy from producers Anthony Bregman of Likely Story and Leslie Urdang and Dean Vanech of Olympus Pictures. Currently shooting in New York, the story follows an awkward romance that blossoms between the head of a household and his neighbour's daughter. Hugh Laurie, Catherine Keener, Allison Janney, Oliver Platt and Adam Brody star. WME Global and CAA co-represent US rights.
London Boulevard will be one of the chief focuses on the Croisette for GK Films sales chief Lisa Wilson. William Monahan makes his feature directorial debut on the story of an ex-con who falls for a reclusive actress. Keira Knightley and Colin Farrell star. Monahan won the adapted screenplay Oscar in 2007 for The Departedand collaborated with Graham King on Edge Of Darkness. The project is in post and Wilson will show footage in Cannes.
Sierra Pictures chief Nick Meyer expects buyers to snap up Shark Night 3D from Snakes On A Plane director David R Ellis. Mike Fleiss, Chris Briggs and Lynette Howell are producing and WME Global represents North American rights. Shooting is set for Louisiana this summer on the $28m 3D project.
Affinity International will bring The Great Ghost Rescue to the market. Yann Samuell (Love Me If You Dare) will direct the fantasy action adventure and Affinity International chief Brian O'Shea expects to announce key cast alongside newcomer Toby Hall on the eve of Cannes. The story centres on a ghost and his family who have been kicked out of their home and need a place to haunt. Miriam Segal, Martin Katz, Norman Merry and Kornel Sipos are producing.
Kathy Morgan International has boarded sales on Snow Flower And The Secret Fan. Wayne Wang is directing the adaptation of Lisa See's dual-timeline global bestseller about two friends in Shanghai who try to unlock the secret of their ancestral past through an antique white fan. Li Bing Bing, Gianna Jun and Hugh Jackman star. Rupert Murdoch's wife Wendi Murdoch and Harry Sloan's wife Florence Sloan are the well-connected producers.
Voltage Pictures has the animated project Gaturro in post and will show a trailer. Gustavo Cova is directing the tale about a resourceful tabby who nips over to Hollywood to become a star and win the heart of his feline love. P Jayakumar and Jose Luis Massa co-wrote the screenplay.
Arclight Films will offer the upcoming A Few Best Men from Australian director Stephan Elliott, whose credits include The Adventures Of Priscilla, Queen Of The Desert. Written by Dean Craig and produced by Laurence Malkin and Share Stallings — the team behind the recent release Death At A Funeral — the story charts the fallout when a young man and his groomsmen arrive in Australia for a wedding.
Myriad Pictures will be talking up the comedy Elektra Luxx after its world premiere at SXSW. Sebastian Gutierrez's follow-up to last year's Women In Trouble finds the eponymous adult-movie star facing an uncertain future after she falls pregnant. Carla Gugino leads a cast that includes Timothy Olyphant, Joseph Gordon-Levitt, Malin Akerman and Emmanuelle Chriqui.
Ed Noeltner's Cinema Management Group wasted little time boarding sales rights to the SXSW hit Brotherhood in Austin, and will introduce it to buyers on the Croisette. It stars Jon Foster, Trevor Morgan, Lou Taylor Pucci and Arlen Escarpeta in the story of an ill-fated fraternity ritual.
Lightning Entertainment will be seeking to inspire sales for The Invocation from Emmanuel Itier. Sharon Stone narrates the documentary, which explores the notion of god and calls for global harmony.
Visit Films arrives with a pair of documentaries. Malcolm Ingram's Bear Nation premiered at SXSW and explores the hirsute gay sub-culture of bears. Jim Bigham and Mark Moormann's For Once In My Life profiles a musical band whose members have a range of physical and mental disabilities and set out to challenge common misconceptions.
Shoreline has Corso: The Last Beat, a documentary about the larger-than-life poet Gregory Corso and the inner circle of the Beats. Gustave Reininger directed.
The Works International arrives with the sobering Countdown To Zero, one of the most striking documentaries from this year's widely acclaimed Sundance line-up. Lawrence Bender produced and Lucy Walker directed the film, about the escalating nuclear-arms race, which also has a special screening in Cannes' Official Selection.
E1 Entertainment has The Foxhounds, a documentary currently in production about the man who uncovered Bernie Madoff's Ponzi scheme a decade before it came crashing down. Jeff Prosserman directed and produced and ThinkFilm co-founders Jeff Sackman and Randy Manis served as executive producers with Anton Nadler. E1 Entertainment holds Canadian distribution rights and Sackman and Manis control US rights. Sales chief Charlotte Mickie will also show a promo for the Adrien Brody thriller Wrecked.