Verfehlung is the German sales agent's first acquisition at the EFM.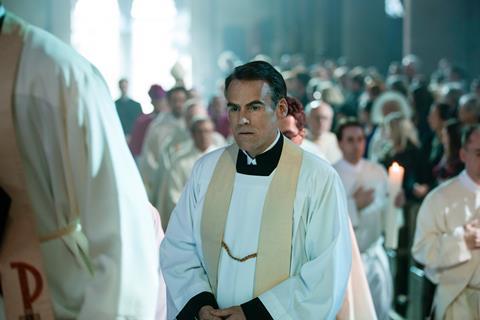 Fledgling German sales agent Pluto Film has made its first acquisition at the EFM by acquiring Gerd Schneider's highly topically feature debut Verfehlung (The Culpable) which premiered at last month's Max Ophüls Prize Film Festival in Saarbrücken.
Schneider's screenplay centres on the Catholic prison chaplain Jakob Völz (played by Sebastian Blomberg) faced with a painful dilemma - an acid test for his faith and understanding of his calling as a priest - when his best friend and colleague Dominik Bertram (Kai Schumann) is remanded in custody under suspicion of sexual abuse.
The choice of subject matter for Schneider's debut is particularly apposite given that he had originally studied Catholic Theology and was then preparing to enter the priesthood before he changed track to study at the Film Academy in Ludwigsburg.
In 2006, Schneider received the Katrin Cartlidge Foundation Award at the Sarajevo Film Festival for his graduation film The Edge Of Hope, among other awards.
The production by AV Medien Penrose and Penrose Film will be released theatrically in Germany at the end of March by Camino Filmverleih.