Days after ScreenDaily reported from the China-US Motion Picture Summit that Dick Cook Studios (DCS) was in talks with additional Asian investors including Film Carnival, the former Disney chairman has closed a half-billion slate financing deal with the Chinese company.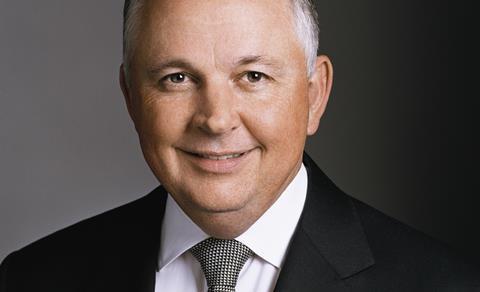 Film Carnival, which has business interests with lead DCS investor CITIC Guoan, will provide full financing on all DCS films, while Cook and his team latter will develop, produce, market and distribute the slate worldwide.
First on the slate is Ranger's Apprentice, a literary adaptation from the fantasy series by Australian author John Flanagan that Paul Haggis is set to direct later this year.
DCS also will provide strategic assistance to Film Carnival, run by chairman Lou Xiaolou, as it seeks to build out its own slate of films in China.
And in what the parties have called an unprecedented move, Film Carnival will facilitate investment in single DCS films by other Chinese entities.
Cook said: "We are thrilled to be working with Mr. Lou and his dynamic team at Film Carnival. They are not only visionaries in strategic financing but in the future of entertainment. They are the perfect partners as they share our vision of telling great stories for the entire family to be enjoyed across the globe."
Haggis and his daughter Alissa Sullivan Haggis adapted the Ranger's Apprentice screenplay and Haggis will share producing duties with his HWY 61 partner Michael Nozik.
"Ranger's Apprentice is only the beginning to our strategic plan of a more comprehensive collaboration," said Xiaolou. "I look forward to working together for the future of the art of film-making."