EXCLUSIVE: Film about Rahaman Ali to be sold by Goalpost Film.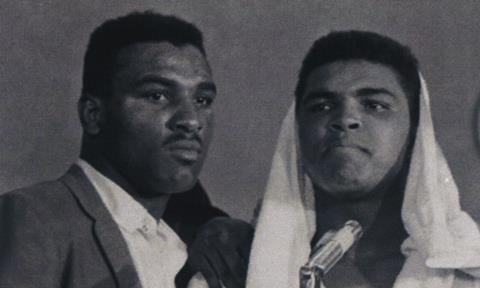 Goalpost Film has partnered with Evan J. Bochetto to produce a feature length film based on the life-story of Rahaman Ali, Muhammad Ali's younger brother and only sibling.
Currently in development, the film will trace the brothers' life-long relationship from humble beginnings in Louisville to their respective boxing careers, civil rights struggles and their battle with Parkinson's disease.
A talented boxer in his own right, Rahaman took a back seat to Ali's successes. Despite their at times contentious relationship, Rahaman dedicated his life to the sport and to his brother's career; training alongside Ali as his top sparring partner, under the tutelage of Joe Martin and Angelo Dundee.
"I miss my brother dearly," said Rahaman. "He loved and was kind to people. He was a very generous man and I always felt our lives were blessed. I am so excited that our story as brothers will now be known."
Caroline Ali, Rahaman's wife and caretaker, will work with Bochetto and Whalley on the biopic.
"We are excited to partner with Evan to bring this momentous story to life," said Whalley.
"This unique story is as poignant today as it was when it played out on the streets of Louisville in the 60's and 70's. We look forward to developing this important story for the screen."
Evan J. Bochetto is the curator and creative director at The Muhammad Ali Childhood Home Museum; he also directed, produced, and wrote the short documentary, Cassius Ali, currently on exhibit at the museum.
"Rahaman witnessed Ali in private, scared for his life during the turbulent 60's," added Bochetto.
"Together, the brothers stood beside Malcolm X and Elijah Muhammad in the verbial call-to-arms against racism in America. The brothers' relationship is the key to unlocking the emotional struggles behind Ali's incredible journey, with Rahaman there every step of the way.
"As children, they faced racial injustices together and as adults, Rahaman was of tremendous personal support to Ali through his life and career. It's time Rahaman's story is told."