Annapurna is financing a reunion project featuring the Oscar-winning duo of Bigelow and screenwriter Mark Boal.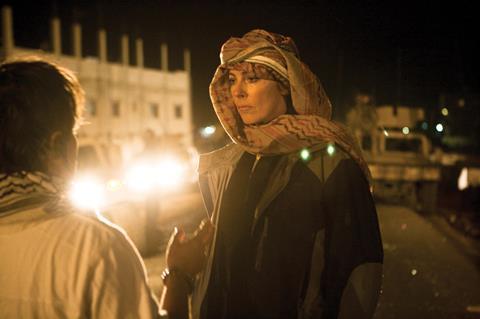 Shooting is scheduled for the summer on Untitled Detroit Project in time for release in 2017 to market the 50th anniversary of that city's 1967 riots.
The story will take place over five days during the civil unrest and examine what the filmmakers referred to as systemic racism in urban Detroit.
Bigelow (pictured on the set of The Hurt Locker) and Boal produce alongside Annapurna's Megan Ellison and Matthew Budman.
The director-screenwriting pair earned directing and screenwriting Oscars on The Hurt Locker and both collected a second Academy Award as producers of the best picture winner back in 2010. The film won six Oscars overall.
They also collaborated on the 2013 Oscar nominee Zero Dark Thirty.