Top brass at the 27th annual Palm Springs International Film Festival (PSIFF) on Monday announced the Premieres, New Voices/New Visions competition and Modern Masters programmes.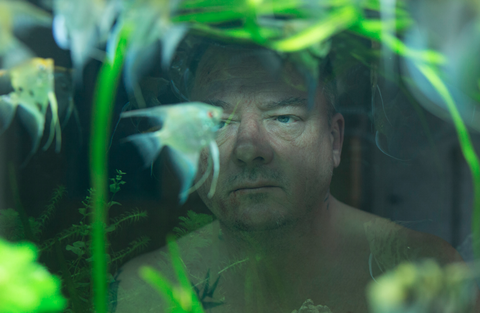 Films from 60 countries, including 54 premieres (seven world, 17 North American and 30 US), will screen during the festival, which runs from January 1-11, 2016.
World premieres include: 50 Days In The Desert (Luxembourg) by Fabrizio Maltese; Agnes (Germany-Belgium); documentary Broadway: Beyond The Golden Age (US) featuring Alec Baldwin, Carol Channing, Dick Van Dyke, Jane Fonda and Robert Redford; The Carer (Hungary-UK); Going Going Gone (UK); Searchdog (US); and Set The Thames On Fire (UK).
NEW VOICES/NEW VISIONS
Twelve US premieres from emerging international directors marking their feature film without US distribution. The winner is selected by a jury of US distributors comprising Gary Rubin of Cohen Media, Dan Berger of Oscilloscope and Ryan Kampe of Visit Films/Monument Releasing. The winner will receive use of a $60,000 Panavision camera package and a glass sculpture designed for the festival by Dale Chihuly.
Banat (Italy-Romania-Bulgaria-Macedonia), dir Adriano Valerio;
Death By Death (Belgium-France), dir Xavier Seron;
Departure (UK-France), dir Andrew Steggall;
Five Nights In Maine (US), dir Maris Curran and starring David Oyelowo;
A Heavy Heart (Germany, pictured), dir Thomas Stuber
Home Care (Czech Republic-Slovakia), dir Slávek Horák;
Interruption (Greece-Croatia), dir Yorgos Zois;
Let Them Come (Algeria-France), dir Salem Brahimi;
Our Everyday Life (Bosnia and Herzegovina-Slovenia-Croatia), dir Ines Tanović;
Paradise Trips (Belgium-Croatia), dir Raf Reyntjens;
Sleeping Giant (Canada), dir Andrew Cividino; and
Thithi (India-US), dir Raam Reddy.
MODERN MASTERS
Ten films from international directors
Cemetery Of Splendour (Thailand-UK), dir Apichatpong Weerasethakul;
Dheepan (France), dir Jacques Audiard;
Miss Sharon Jones! (US), dir Barbara Kopple;
Mountains May Depart (China-France-Japan), dir Jia Zhangke;
My Golden Days (France), dir Arnaud Desplechin;
My Mother (Italy-France), dir Nanni Moretti;
Our Little Sister (Japan), dir Hirokazu Kore-eda;
Sunset Song (UK-Luxembourg), dir Terence Davies;
Sweet Bean (Japan), dir Naomi Kawase; and
Women He's Undressed (Australia), dir Gillian Armstrong.
"The line-up this year, while full of unexpected surprises, vividly reflects what is going on in the world around us," said festival director Darryl Macdonald.
"There's a particular focus on stories about displaced people – immigrants, emigrants, refugees, those seeking asylum or shelter. There's a concurrent trend toward stories revolving around new beginnings and escaping the shackles of the past, whether sexual, cultural, societal or self-imposed.

"Balancing all of these is a focus on family and romance, along with films involving a healthy dose of magic realism or absurdist comedy, and a plethora of exceptional films dealing with the usual obsessions – music, food, sex and art."
"I am thrilled at the breadth and depth of this year's programme," said festival artistic director Helen du Toit. "While Modern Masters showcases such widely acclaimed filmmakers as as Apichatpong Weerasethakul, Barbara Kopple and Terence Davies, our New Voices/New Visions programme is evidence that new masters are emerging around the world.

"The range of approaches is extraordinary. Highlights include Raam Reddy's Thithi (India), which skillfully juggles myriad characters in a delightful low key comedy; Yorgos Zois' Interruption (Greece), which challenges the audience with a complex and highly compelling narrative; and Maris Curran's Five Nights In Maine (US), featuring David Oyelowo's nuanced and heartbreaking performance as a widower reconnecting with his estranged mother-in-law."
For complete line-up including North American and US premieres click here. The complete line-up will be available on December 18.