Dir: Konkona Sensharma. 2016. India. 105 mins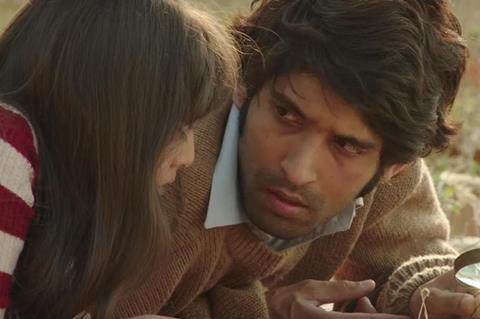 A young student suffers a gradual breakdown during a family holiday in the resort town of McCluskieganj, in the state of Jharkhand. This polished first feature from actress Konkona Sensharma (Omkara, Life In A…Metro) occupies the middle ground somewhere between the jostling family dynamics of Mira Nair's Monsoon Wedding and Lucrecia Martel's unforgiving, cool-eyed take on thoughtless privilege in La Cienaga.
There is no denying that this is a very promising first feature from a writer-director to watch.
Well cast and elegantly structured to slowly reveal the tension fractures under the glossy veneer of entitlement and sophistication, this product of India's thriving arthouse scene could cross over to the international market. That fact that much of the dialogue is in English could ease that passage. The film looks set to have a healthy festival career: after premiering in Toronto, it shows in Busan and will go on to open the Mumbai film festival. Theatrically, its core audience is likely to be domestic and within the Indian diaspora, however, arthouse bookings are possible.
The story, which is based on a real events in Sensharma's own family, takes place in 1979, offering the opportunity to explore a distinctively synthetic aesthetic in the costumes. Less flattering even than the clothes are the unreconstructed attitudes of the men, who display a kind of kill or be killed Alpha male pack hunting instinct.
Their prey, or at least the butt of their jokes, tends to be Shutu (Vikrant Massey), a student in his early twenties and the sensitive baby of the family who seems more at ease with his eight-year-old cousin Tani than he is with the adults. When he's not entertaining Tani, or immersed in a book, Shutu spends a lot of time loitering, ignored by the others, and gazing longingly at Mimi (Kalki Koechlin). Husky voiced and smokey eyed, Mimi toys with him even as she conducts a not so discreet affair with the newly married friend of the family Vikram (Ranvir Shorey), the most persistent of Shutu's tormentors. Also present are Tani's somewhat disinterested parents, Nandu and Bonnie, and Shutu's aunt and uncle.
Shutu's mental state is fractured, firstly by a cruel prank designed to scare him, then by his seduction by a drunken Mimi. Finally, his aunt reveals that his mother has written and told her that, contrary to his cover story, he has failed his final exams.
Sensharma infuses the film with a retro, brown-tinged palette – the colour of tea, or perhaps, given the drinking preferences of the gathering, of whisky. The drinking, and there's a lot of it, fuels the kind of conversation which builds a fortress of injokes and risqué banter, all of which further excludes Shutu. He's a young man adrift, mourning the recent death of his father – one lovely moment has him bury his face in a sweater his father left behind on a previous visit, inhaling the scent of the man who has left him alone without a champion in this ultra-competitive family arena.
Not everything works. Although most of the score is fairly unobtrusive and some – the accompaniment to a drunken fireside dance that the extended family members gatecrash – works well, the music that plays out with the climactic scene is misjudged. Awash with breathy flutes, it turns a brutal ending into melodrama, and undermines some of the power of what came before. Still, there is no denying that this is a very promising first feature from a writer-director to watch.
Production company: Macguffin Pictures, Idream Motion Pictures Pvt. Ltd.
Contacts: emailhoney@gmail.com, ashish@studiozidrream.com
Producer: Abhishek Chaubey, Honey Trehan, Vijay Kumar Swami, Ashish Bhatnagar, Raagii Bhatnagar
Screenplay: Konkona Sensharma
Cinematography: Sirsha Ray
Editor: Manas Mittal, Aarif Sheikh
Production design: Siddharth Sirohi
Original score: Sagar Desai
Main cast: Vikrant Massey, Ranvir Shorey, Kalki Koechlin, Gulshan Devaiah, Tillotama Shome, Om Puri