A former terrorist hides out in France with is teenage daugher in Annarita Zambrano's debut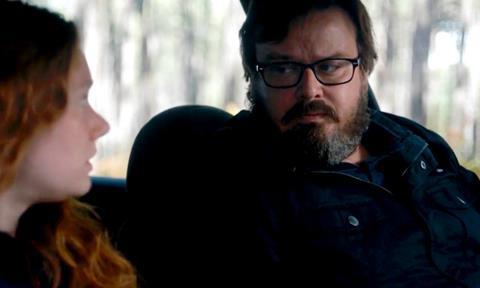 Dir Annarita Zambrano. Fr/It/Bel. 2017. 91mins.
The anni di piombo or 'Years of Lead' ­­is the name given to the period in the 1970s and early 1980s when Italy was ravaged by a series of home-grown terrorist groups; most but not all of them on the extreme left. Paris-based Italian director Annarita Zambrano's worthy but dramatically stretched debut feature is the latest in a long string of films to focus on this war against the state and its traumatic fallout.
There's a nugget of real promise in the main father-daughter storyline
Playing out like a made-for-TV film, this rather conventional drama is likely to strike a small chord with audiences above all in Italy and France - the film's dual setting. Yet not enough is done in the script to universalize the story - or apply it to current-day events - for the film to have much purchase elsewhere.
Like Mimmo Calopresti's 1996 Cannes competition entry La Seconda Volta (which starred Nanni Moretti as the victim of a botched Red Brigade assassination attempt), After the War is set some years after the bloody years of conflict. It's 2002, when Italian jurist Marco Biagi was assassinated in Bologna by a group inspired by the original Brigate Rosse. Though the university professor shot at the start of Zambrano's film bears a different name, Italian audiences will see through the subterfuge.
The action soon switches to Paris, where former armed militant Marco (Giuseppe Battiston) has, for the past 17 years, benefitted from the so-called 'Mitterand doctrine' of 1985, which established that convicted former Italian left-wing terrorists who had sought refuge in France and who had renounced the use of violence should not be extradited.
All that changed, however, in the wake of the Biagi murder - so gruff, highly-wound Marco opts to go on the run with his 16-year-old daughter Viola (Charlotte Cétaire), hiding out in a remote house in a wooded coastal area of France where, it becomes clear, he had already holed up with Viola's mother (whose absence is never explained) before their daughter's birth.
It's a nice premise: an ordinary teenage girl whose whole life has been lived in Paris is suddenly ripped away from her schoolfriends and volleyball teammates by a father who, we are made to realize, has never really talked to her about the past. Cétaire's committed performance makes her the centre of the story - so it's a disappointment when the action switches back to Marco's hometown of Bologna, to trace the effects of his long disappearance and current notoriety on his stoically loyal mother (Elisabetta Piccolomini) and schoolteacher sister Anna (Barbora Bobulova). This flat descant plot adds little resonance to the story, serving only to highlight the strains on a dramatically under-fuelled script.
That's a shame, as there's a nugget of real promise in the main father-daughter storyline, in which a father's proud but tired defence of a failed revolution clashes with the irrepressible life-force of his rebellious teenage daughter. An elegantly sombre classical soundtrack by prolific French composer Grégoire Hetzel does its best to enhance the emotional hold of what, in the end, feels like the fusion of two long shorts rather than a fully-rounded feature.
Production companies: Sensito Films, Cinema Defacto, Movimento Film, Nexus Factory
International sales: Pyramide International, avalentin@pyramidefilms.com
Producers: Tom Dercourt, Stéphanie Douet, Mario Mazzarotto
Screenplay: Annarita Zambrano, Delphine Agut
Cinematography: Laurent Brunet
Production design: Paul Chapelle, Maria Teresa Padula
Editor: Muriel Breton
Music: Grégoire Hetzel
Main cast: Giuseppe Battiston, Charlotte Cétaire, Barbora Bobulova, Fabrizio Ferracane, Elisabetta Piccolomini, Marilyne Canto, Jean-Marc Barr