Vincent Lacoste impresses again in the latest slow-burner from Mikhaël Hers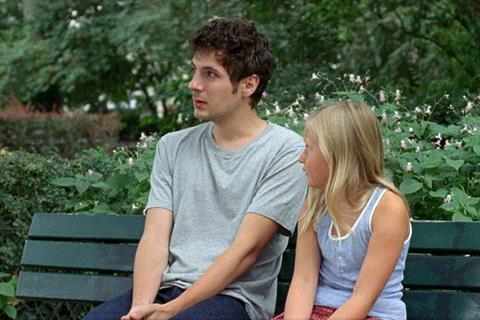 Dir. Mikhaël Hers. France. 2018. 107 mins.
Perhaps it's not surprising that Mikhaël Hers is one of the better-kept secrets in current French cinema. His features – including Memory Lane and 2015's This Summer Feeling - are meticulously minor-key, loosely constructed ensemble studies of the moments that lie between life's bigger dramas. His latest film Amanda, however, strikes a rather more demonstrative note, concentrating on a single central character caught in the aftermath of an incident that is nothing if not dramatic.
A modest but significant breakthrough
Even so, Hers's stamp as a contemplative miniaturist with an eye for the inner life is unmistakeably on display in this involving, typically graceful piece. Emotional directness and a terrifically likeable central performance by Vincent Lacoste deserve to make Amanda a modest but significant breakthrough for Hers with Francophile audiences.
Lacoste – hugely impressive earlier this year in Christophe Honoré's Sorry Angel – plays David, a young man scraping a living in Paris looking after rented flats and their out-of-town occupants while working part-time as a gardener. He also helps look after seven year-old Amanda (Isaure Multrier), daughter of his sister, schoolteacher and single mother Sandrine (Ophélia Kolb). The opening section sets a leisurely, free-wheeling tone, introducing some of Sandrine's professional and romantic issues as well as David's tentative bonding with Léna (Stacy Martin), a young pianist newly arrived in town.
Initially, these threads seem to be leading nowhere particular, with Hers more interested in casual, even inconsequential moments – like David's breezy cycle rides and Amanda's conversation with Sandrine about the meaning of the phrase "Elvis has left the building", prompting mother and daughter to enjoy an exuberant bop to 'Don't Be Cruel'.
Of such small, sweet moments are Hers films typically made – only in this case, there are darker times ahead. Life's easy flow is suddenly interrupted by a catastrophic incident – of a sort which Paris, like many other cities, has recently become all too familiar with. Suffice to say, David now finds himself with new responsibilities towards his niece (played bravely and characterfully by the solemn-faced Multrier, a real find) and trying to make sense of his own life, including his relationship with his long-estranged mother (a brief but affecting cameo by Greta Scacchi).
Despite the title, the film's real focus is David, whose growing-up story this truly is. Lacoste is a wonderfully relaxed presence, equally at ease in David's interplay with Léna and in the film's more anguished emotional scenes. Some of his more overt expressions of grief don't come across quite so naturally, but he and Multrier click well in their characters' shared moments of truth. Martin, Kolb and Marianne Basler offer excellent support, similarly in a laid-back register that's very much in keeping with Hers's overall tone.
Some elements don't entirely convince, notably the central incident, evoked in a visual shorthand that may jar with some viewers; arguably it's a problem that, despite a couple of tentative gestures, the episode remains largely detached from any real political context. Some may also baulk at the unashamedly lush, hyper-lyrical score by US composer Anton Sanko. Embrace the film's emotional surges, however, and Amanda is immensely touching in the way it bridges minor-key sketchiness and full-on contemplation of the human condition – albeit in a way that involves mood and impressions rather than overt discussion.
Sébastien Buchmann's photography, while at first appearing stylistically rather neutral, gives real body to the largely Parisian locations, recurring like visual leitmotifs. Adroit use of pop – including music from Australian indie icons the Go-Betweens, subject of a fond visual in-joke, and an Elvis-themed closing number from Jarvis Cocker - is a characteristic touch from this undemonstratively but unmistakeably individual director.
Production companies: Nord-Ouest, Arte France Cinema
International sales: MK2 Films, intlsales@mk2.com
Producer: Pierre Guyard
Screenplay: Mikhaël Hers, Maud Ameline
Cinematography: Sébastien Buchmann
Editor: Marion Monnier
Production design: Charlotte de Cadeville
Music: Anton Sanko
Main cast: Vincent Lacoste, Isaure Multrier, Stacy Martin, Ophélia Kolb, Greta Scacchi